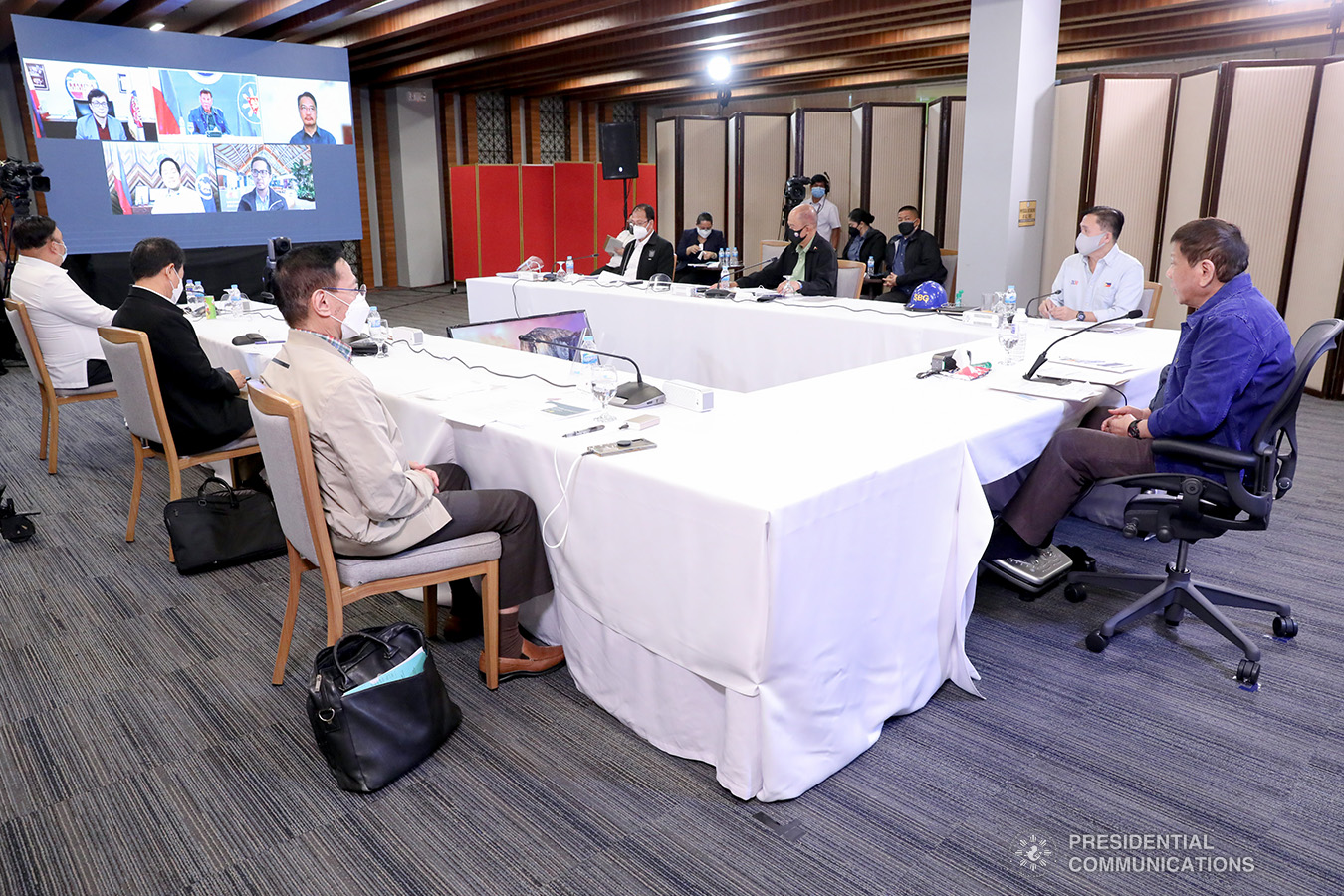 The Philippines will launch in 2023 a satellite now under development by the Philippine Space Agency (PhilSA), which will provide real-time data on disaster management, coastal monitoring, and agriculture, Cabinet Secretary Karlo Alexei Nograles said on Monday.
Reporting to President Rodrigo Roa Duterte PhilSA's projects and accomplishments, Nograles said the MULA satellite is under the Advanced Satellite for the Philippines Project of the agency.
"We expect to launch this in year 2023 and it will help us sa crop nutrient monitoring, crop growth and stress detection, crop expansion, land use and land cover change analysis," Nograles said in his report.
Also in development is another satellite that will improve Internet connectivity in the country.
"Ito 'yung Internet access and connectivity utilization of space, science and technology applications. INCenTIvISe po ang tawag nito ng PhilSA, which stands for Introducing Non-Geostationary Satellite Constellations Test Deployments to Improve Internet Services," Nograles said.
"So this is our one of the ways that we can improve Internet service in the country through satellite technology."
Just recently, cube satellites Maya-3 and Maya-4, were successfully deployed from the International Space Station, the cabinet secretary said.
The country's first university-built satellites were developed under the STAMINA4Space Program of the Department of Science and Technology (DOST).
Maya-3 and Maya-4, built through the partnership between UP Diliman and Japan's Kyushu Institute of Technology, will stay in low Earth orbit around 400 kilometers above ground, and will circle the planet every one and a half hours.
The satellites will be testing red, green, and blue and near infrared cameras and will take images and videos to allow collection of data on temperature, humidity, and wind speed using remote ground sensors.
Several other satellites, developed under DOST, were also deployed in space. Maya-2 is currently in space after being placed in orbit in March this year.
Maya-1, its predecessor, was launched in June 2018 and it returned to Earth in December 2020.
The country's first two microsatellites, DIWATA-1 and DIWATA 2, were launched in 2016 and 2018, respectively. DIWATA-1 was already decommissioned while DIWATA-2 remains in space, Nograles said.
PhilSA was established following President Duterte's signing of Republic Act No. 11363 or an Act Establishing the Philippine Space Development and Utilization Policy in 2019.
Its function is to assist government agencies in the utilization of space science and technology applications as well as available data and information.
For instance, Nograles said PhilSA has been collaborating with the Task Force on Zero Hunger especially with its program in ensuring food security through the use of satellite data.
"Halimbawa po dito, makikita po natin kung paano nagagamit ang satellite data para sa pag-identify ng mga productive areas in our municipal waters for fishing management. Isa rin po ito sa mga strategies ng Task Force Zero Hunger for food security," he explained.
The utilization of PhilSA's various technologies is particularly useful in the government's fight against the pandemic.
This include the use of satellite through the COVID-19 Space Data Dashboard launched to gain more knowledge on the effects or impacts of the coronavirus. PND