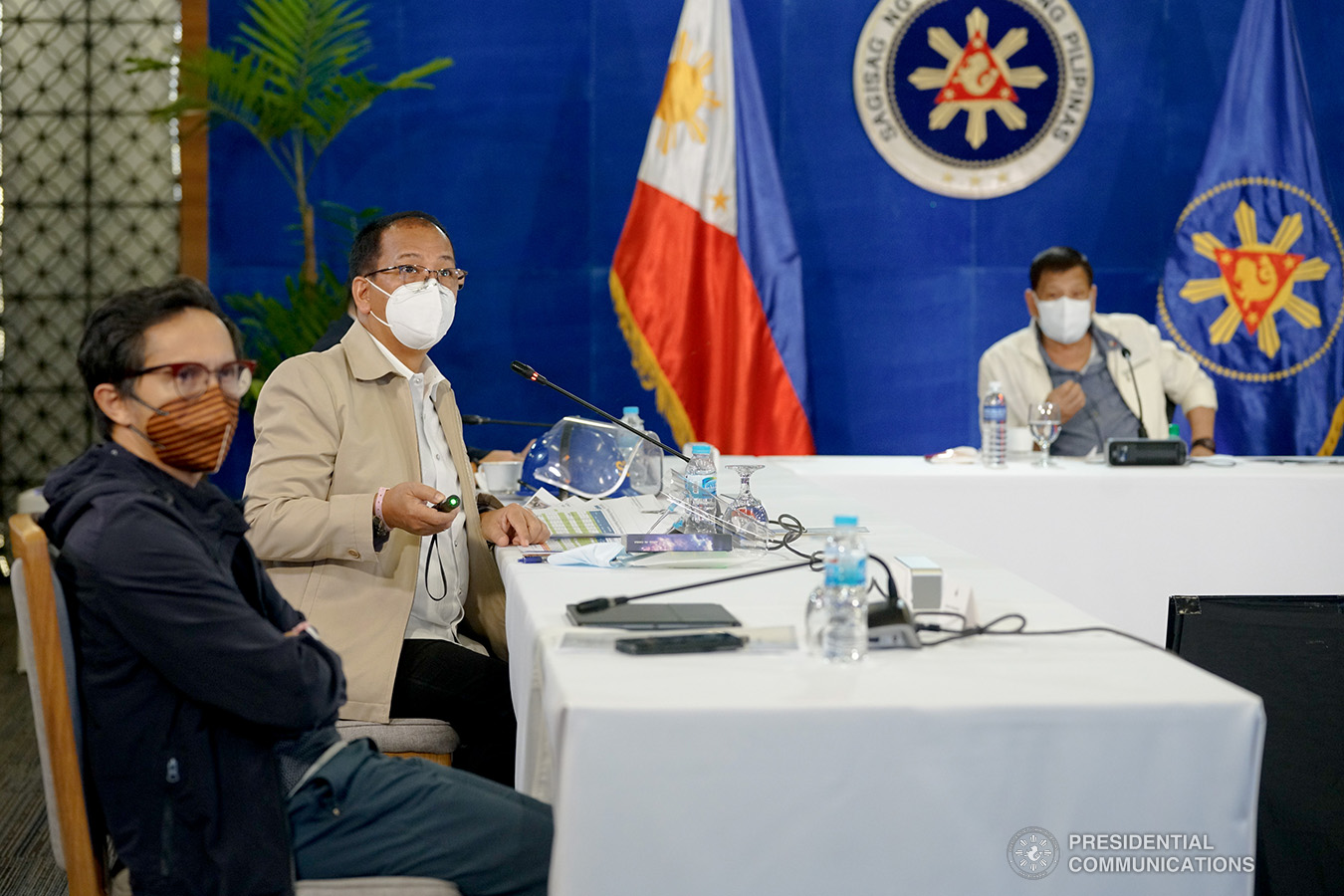 The Philippines expects to receive around 100 million doses of COVID-19 vaccines by the end of October, the country's vaccine czar told President Rodrigo Roa Duterte on Monday.In a briefing, the country's vaccine czar Secretary Carlito Galvez Jr. said the country has recorded the highest weekly volume with the delivery of at least 9.5 million doses of COVID-19 vaccines this week.
The vaccines are composed of 5 million doses from Sinovac; 2,774,400 from Pfizer, (including from COVAX facility), 961,000 doses from Moderna, 661,200 doses from AstraZeneca, and Sputnik V Component II from Russia.
This raises the country's total vaccine inventory to 64,942,000. By the end of September or the first week of October, Galvez expects additional 22 million doses to arrive.
In the final week of September or first week of October, the country will also get 5,626,650 doses of the second batch of Pfizer vaccine, according to Galvez.
"We have now a steadier supply from Sinovac, Pfizer, AstraZeneca, Moderna, and COVAX," said Galvez, who is also the chief implementer of the National Task Forces Against COVID-19.
The vaccine czar also stated that the government would negotiate with the Russian Direct Investment Fund to obtain supply of the single dose Sputnik Light jab.
The government has so far administered 41,414,015 doses, with 22,853,606 people receiving the first dose and 18,560,409 getting the full dose. It recorded an average daily dose of 405,669.
Galvez said the total number of people who have been vaccinated accounts for 24.06 percent of the 70 percent of the country's target population and 16.84 percent of the overall population. PND