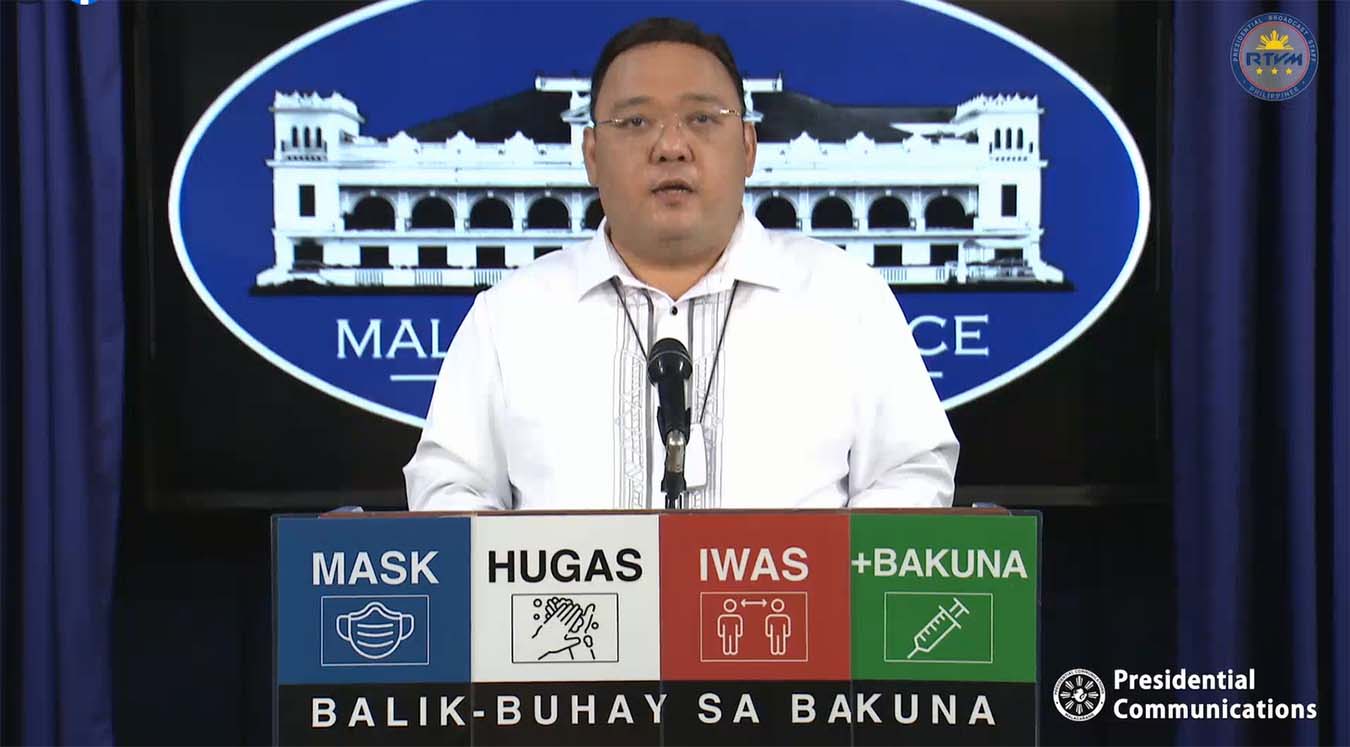 The Philippine government has been making strides in its vaccination program against COVID-19, as the National Capital Region (NCR) is nearing its population protection target with around 43 percent of Metro Manila's total eligible population already fully vaccinated.
"Kaugnay po nito, pinuri ng World Health Organization or WHO ang ginawang bakunahan dito sa ating bayan," said Presidential Spokesperson Secretary Harry Roque in a press briefing on August 26, 2021.
The Palace official quoted the remarks of WHO Regional Director for the Western Pacific Dr. Takeshi Kasai, who said: "The government has been putting a significant effort in vaccinations. And I was very happy to hear yesterday that the vaccination coverage for the healthcare workers already reached above 95 percent. And for the elderly, the pace is already going up and reached more than 46 percent. I wanted really to encourage people to get the vaccine when your time comes."
As of August 25, 2021, the Philippines has already administered a total of 31,433,450 vaccine doses nationwide, with 13,371,734 fully vaccinated individuals, said Secretary Roque.
"Magpabakuna na po. Libre, ligtas, at gumagana ang bakuna, anuman ang brand nito," Sec. Roque urged the public.
Roque underscored as well that now that the NCR is nearing the population protection target, vaccines will now be equitably distributed to the neighboring provinces of Metro Manila and in areas experiencing COVID-19 surges. Roque said that Region 4A alone will receive some 3.814 million vaccine doses in September 2021.
"For the rest of the fourth quarter, [Region] 4A will receive the biggest allocation at 17,475,388. You can see that in the last quarter, magkakaroon po ng almost 20 million dosages na good for 10million. So inaasahan po natin na makakahabol po ang plus areas sa Metro Manila," said Roque.
Roque, who is also the spokesperson of the Inter-Agency Task Force (IATF), added that aside from Region 4A, Region 3 will also receive a big share of the vaccines in the fourth quarter with almost 17-M vaccines.
Meanwhile, vaccine expert and chairperson of the National Adverse Events Following Immunization Committee Dr. Lulu Bravo also urged the public to get jabbed with a vaccine against COVID-19 to reduce transmission of the virus.
Dr. Bravo emphasized that with more people who are vaccinated, the higher the chance that transmission will be reduced and those who will get the disease will only develop mild symptoms and reduce the risk of hospitalization.
Dr. Bravo underscored that while the country's vaccine supply is not yet fully adequate to vaccinate all, the best strategy is to vaccinate as many as possible to reduce the risk of developing new variants, reduce transmission, and eradicate the virus.
Regardless of the duration of immunity or percentage of vaccine efficacy, Dr. Bravo advised that it is better to get vaccinated as all vaccines are safe and effective. ### OPS