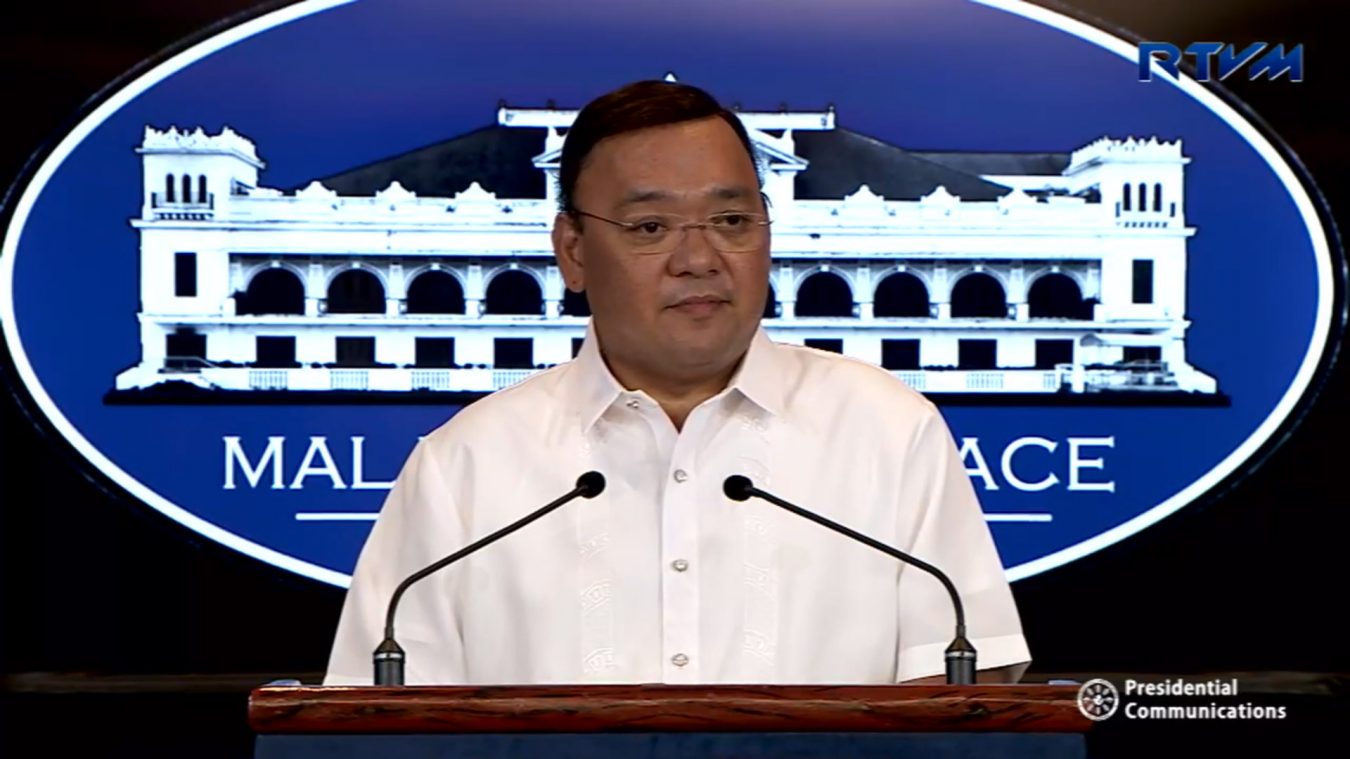 Malacañang on Thursday, May 31, welcomed the passage of the Bangsamoro Basic Law (BBL) in both houses of Congress, a few days after the President certified the bill as urgent.
"We are pleased that both houses of Congress agreed to come up with a final version of the bill during the break," Presidential Spokesperson Harry Roque Jr. said during a Palace press briefing.
The Cabinet official said the President's certification signals his conviction that the BBL is "absolutely indispensable in the search for peace in Mindanao."
On the other hand, Roque appealed to their counterparts in Congress to exert all efforts in ensuring that the final version of the bill would withstand judicial scrutiny.
"Kaya nga po kinakailangan repasuhin 'yan sa [bicameral committee]. Iyan po ang huling pagkakataon para masigurado na it will withstand the test of judicial scrutiny," he stressed.
The Spokesperson then allayed concerns that the measure could suffer the same fate as the Memorandum of Agreement on Ancestral Domain (MOA-AD), which the Supreme Court declared unconstitutional.
Roque said contentious provisions were discussed during the President's meeting with members of Congress and the Bangsamoro Transition Commission (BTC).
"He basically told everyone people we need to work together," Roque said, stressing that the President himself acted as a mediator between the stakeholders.
"I know that there are respective versions that each sector is pushing, but we need a version that is acceptable to all and will withstand the test of judicial scrutiny. Otherwise, baka wala talaga tayong BBL," he added.
Among the issues which the President raised during the meeting was the creation of a separate Bangsamoro police and armed forces. Roque said the President was firm in saying that he would not allow this provision in the proposed law.
"That is his bare minimum na hindi talaga pupwede," he said.
'Jobs, Jobs, Jobs' online portal offers 11,000 vacancies for Pinoys
During the same press briefing, Malacañang announced that 11,000 more jobs are now available for all Filipinos under the government's flagship "Build, Build, Build" program.
The government recently launched the "Jobs, Jobs, Jobs" online portal, which consolidates all employment opportunities made available by the administration's ambitious infrastructure program.
Through the portal, Filipinos can easily apply for jobs in high impact development and infrastructure projects of the Department of Public Works and Highways (DPWH), the Department of Transportation (DOTr), and the Bases Conversion and Development Authority (BCDA).
"The online portal, which is accessible via the Build, Build, Build website, will serve as a job matching platform to serve Filipinos," Secretary Roque cited.
He said the initiative aims to address the demand for workers to ensure the fast and timely delivery of high impact infrastructure projects in the country.
It also gives additional opportunities for overseas Filipino workers (OFW) to return home to their families, Roque added.
Over 11,000 job vacancies are now posted at the site for carpenters, masons, steelmen, skilled laborers, office workers, among other jobs. ### PCO-Content