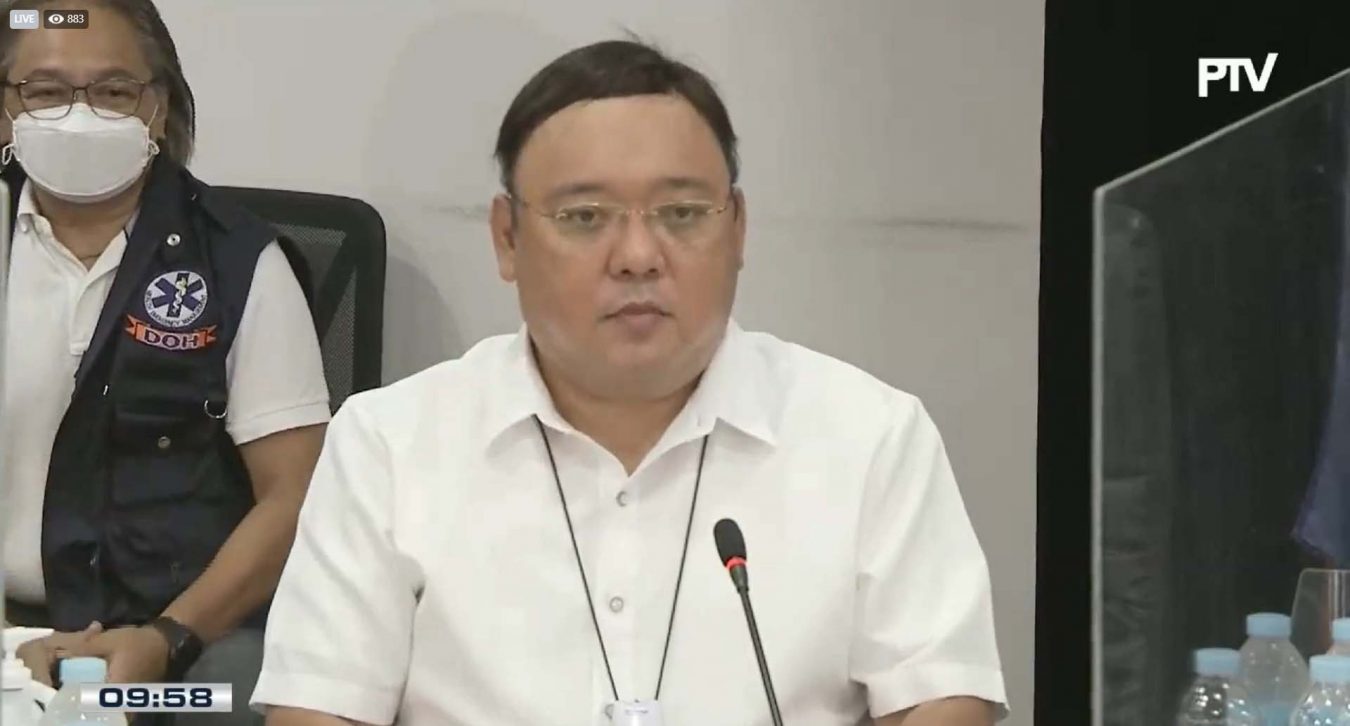 Presidential Spokesperson Harry Roque Jr assured Filipinos that they will get through their predicament in the aftermath of typhoon Ulysses as government vows not to leave anyone behind in the on-going relief and other response efforts being undertaken by various government agencies. "Walang maiiwan. Ito po ang direktiba ni Presidente. To quote the President, 'The government will not leave anyone behind. We will get through this crisis.'"
The Palace official cited data from the National Disaster Risk Reduction and Management Council (NDRRMC) showing Ulysses, which recorded maximum sustained winds of 118-220 kph, had less reported casualties and injuries compared to 2009's typhoon Ondoy that had sustained winds of 62-88 kph and had a death toll of 464 with 529 injured.
"Makikita natin na handang-handa ang Administrasyon sa ilalim ng liderato ni Presidente Rodrigo Roa Duterte," said Secretary Roque. "(A)ndyan po ang Pangulo na palagi pong nagsasabi't pinaaalalahanan ang lahat ng ahensya at departamento ng gobyerno, lalong lalo na po ang Cabinet-level response cluster committee na gawin ang lahat para matulungan po ang kababayan nating nangangailangan," said the Palace spokesman.
This preparedness was reiterated by Defense Secretary and NDRRMC Chair Secretary Delfin Lorenzana who affirmed that prior to the entry of typhoon Ulysses, the NDRRMC and the Office of Civil Defense (OCD) were already on alert, as well as its regional offices in areas that will be affected by the typhoon. Secretary Lorenzana said that the armed forces are currently assisting in the clearing of debris and landslides and in assisting other agencies in their response efforts, and had conducted search and rescue.
NDRRMC's Executive Director and OCD Administrator Undersecretary Ricardo Jalad reported that among the priority areas that were identified for search and rescue included the towns of Rodriguez and San Mateo in the province of Rizal, Provident Village in Marikina City, and Pasig City. In terms of pre-emptive evacuation, Usec. Jalad reported that 64, 552 families or 231, 312 persons were evacuated prior to the onslaught of the typhoon. As of date, the NDRRMC reported a total of 44, 194 families comprising of 170, 561 individuals were affected by the typhoon.
On the part of the DILG, Secretary Eduardo Año said that 99 percent of local chief executives in affected areas were present in their areas of responsibility, all of whom have convened their local DRRMCs, established local emergency operation centers, and activated their disaster and emergency response teams.
Addressing health concerns, Department of Health (DOH) Secretary Francisco Duque IIIs said that the DOH has prepositioned P26.8-million worth of drugs, medicines, and supplies in its regional offices in affected areas, and P56.1-million worth of commodities in its regional warehouses that are ready for distribution. Sec. Duque assured that majority of DOH hospitals nationwide are fully functional and operational.
In terms of the clearing of roads, Department of Public Works and Highways (DPWH) Secretary Mark Villar reported that 40 roads sections have already been cleared as of date, while the remaining 52 road sections that are currently closed due to landslide, debris, etc are targeted to be cleared by tomorrow, November 14.
For the Department of Energy, part of their preparation include pre-coordination with industry players, including oil companies to make sure that the sector is ready and will be able to continue to serve the public, according to Secretary Alfonso Cusi. Sec Cusi said that preventive shutdowns in affected areas were done to prevent accidents. He added that there are around 4, 000 linemen of MERALCO that are currently performing 24/7 restoration of power, while the National Grid Corporation of the Philippines is currently assessing the restoration of transmission services through its aerial and foot patrol personnel.
On the part of the Department of Social Welfare and Development (DSWD), Undersecretary Felicisimo Budiongan said that the DSWD is on relief mode already and are distributing food packs and other relief items in affected areas. The agency also has on the ready its quick response teams and emergency equipment for deployment in areas that would need immediate assistance. Usec Budiongan added that repacking of family food packs are continuous to ensure that relief goods will be immediately distributed to affected families.
Meanwhile, Armed Forces of the Philippines (AFP) Chief of Staff Lt Gen Gilbert Gapay reported that as of November 13, there were 138, 272 individuals rescued by the Search, Rescue, and Retrieval cluster headed by the AFP and composed of the Bureau of Fire Protection, the Metro Manila Development Authority, Philippine Coast Guard, and the Philippine National Police (PNP).
PNP Chief Debold Sinas reported that all evacuation centers were secured by police and that the PNP's health services personnel were augmented in evacuation centers in the NCR. Sinas said that the PNP was able to rescue some 107, 535 people.
On the part of the PCG, Admiral George Ursabia said that they deployed 89 teams composed of 522 personnel to conduct rescue operations in the NCR, Rizal, and Cavite. The PCG also prepared 16 rescue teams composed of at least 143 personnel for possible augmentation.
The Department of Education, through Secretary Leonor Briones said that 1, 317 classrooms in 345 schools were used as evacuation centers by 8, 892 families or 33, 018 individuals.
Meanwhile, Secretary Roque announced in the said press briefing that the MRT-3, LRT-1, LRT-2, PNR, and EDSA Busway are now all operational, while 17 ports remain closed, according to the Department of Transportation. Civil Aviation Authority of the Philippines Director General Jim Sydiongco also announced that all airports are now operational in areas that were affected or near the path of typhoon Ulysses. ### OPS-PCO