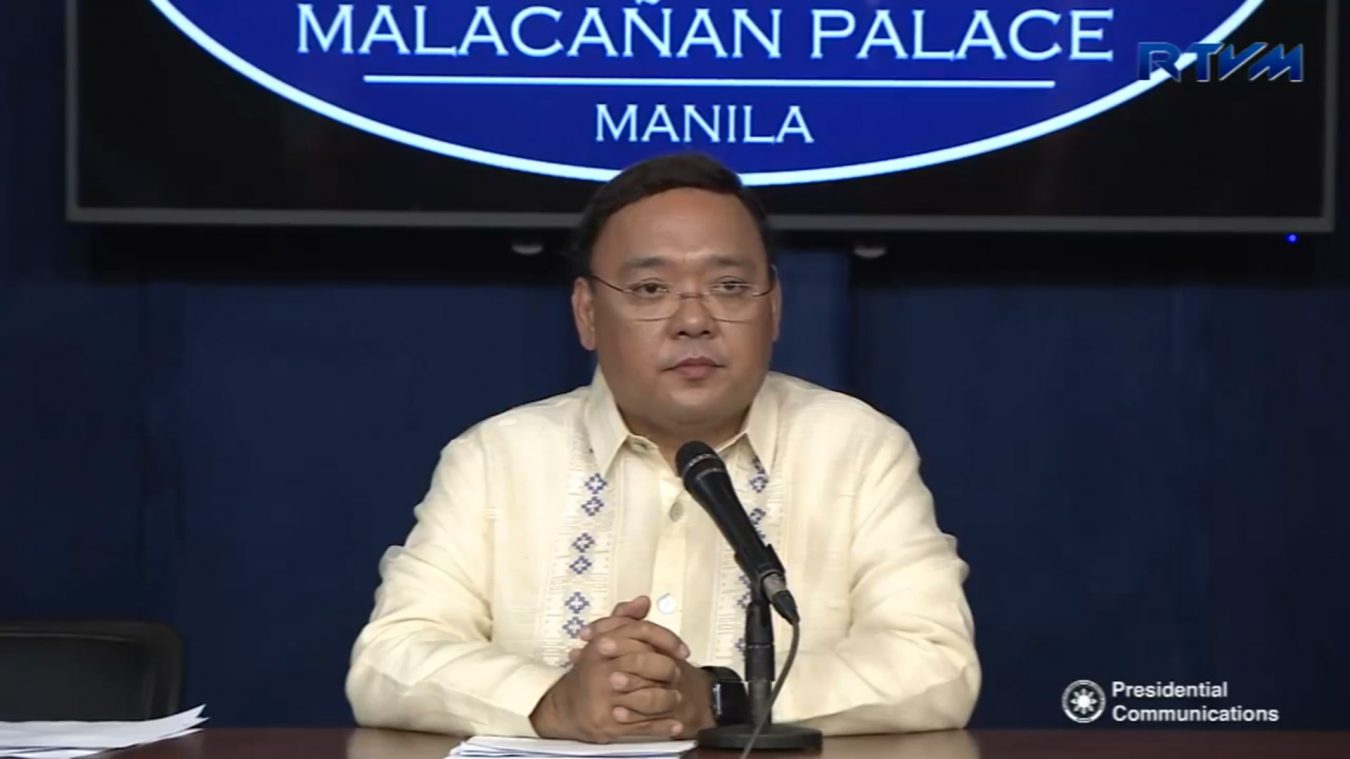 Malacañang on Thursday, March 1, asserted that the country can enter into joint explorations of the West Philippine Sea (WPS) with China, provided that they comply with the country's Constitution.
Presidential Spokesperson Harry Roque Jr. in a Palace press briefing said joint exploration of the WPS does not mean that the Philippines is recognizing China's sovereign claims over the disputed territory.
"The President just wanted to explain that joint exploration and exploitation will be undertaken by both Philippine and Chinese nationals. Now having said that, you know, ownership is not material here because really, the areas that may be subjected to joint development is EEZ – exclusive economic zone – where we only exercise sovereign rights," he said.
Citing the case of La Bugal B'Laan Tribal Association Inc. vs. Ramos, Roque said joint explorations with foreign entities are allowed, as long as they comply with the Constitution and are pursuant to a written agreement signed by the President and submitted to Congress.
He further belied claims that the President's statement on the possibility of joint exploration of WPS with China was a betrayal of public trust, citing a Supreme Court decision permitting such an agreement to take place.
On the other hand, the Spokesperson described it as a "practical solution" that would allow Filipinos to utilize natural resources in the area without having to deal with the "contentious, conflicting" claims to the territory.
"They will jointly develop and explore for resources. So ganun po 'yun. It's a joint undertaking… But we're not talking of title here," he stressed.
Roque further clarified that a formal deal is yet to be signed between the two countries, which would be subject to Congress' approval.
"Let's not speculate what will happen. I think that's a decision, that it will be to the best of our national interest to benefit from the resources in the disputed area, but there's no meeting of the minds as of yet," he said.
The Cabinet official assured that Malacañang would immediately disclose to the public any agreement that may be entered into by China and the Philippines.
Palace honors Filipino women's contributions to nation building during Women's Month
During the same press briefing, the Palace highlighted the contributions of Filipino women in nation building as the country begins the celebration of this year's Women's Month.
"This month, we celebrate the accomplishments of Filipino women and honor their contributions in the home, in the workplace, in the community, and in nation building," Secretary Roque said.
He underscored the government's commitment to protecting Filipino women's dignity, upholding their rights, and giving them the recognition they deserve.
Roque, a former Representative of Kabayan Partylist, closely worked towards the fulfillment of women's right to comprehensive health services through House Bill No. 4757, which provides for at least 12 percent of annual internal revenue allotments for local health programs, including maternal healthcare.
"Our goal is to create a Philippines that puts forward the Filipino woman as an equal partner in nation building. Inclusive development could only be realized with equality and genuine collaboration between men and women," the Palace Spokesperson underscored. ### PCO-Content