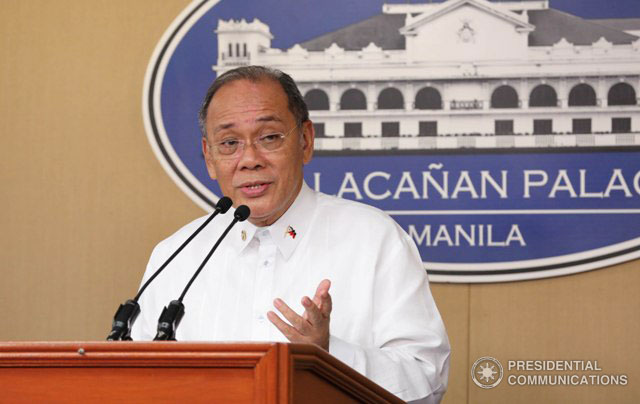 Malacañan on Saturday, August 19, reassured the public that it is keeping a close watch on the developments in Nueva Ecija following reports of poultry deaths, urging the people to refrain from spreading fake news which may cause distress and panic.
"We are closely monitoring the situation in Nueva Ecija following the confirmation of poultry deaths in the province yesterday by the Department of Agriculture (DA). We ask our people to remain calm yet vigilant and to refrain from spreading unverified information that may cause undue alarm and panic," Presidential Spokesperson Ernie Abella said in a statement read over Radyo Pilipinas.
Abella added that concerned government officials have been quick in their response in avian flu investigation and containment activities and have established heightened surveillance and community action teams for detection of other fowl deaths and possible flu cases in humans.
He added that the government has also put up advance command posts in San Nicholas, Pampanga and San Isidro, Nueva Ecija with the capacity to respond 24/7.
According to Abella, health officers have trained AFP personnel and have provided Personal Protective Equipment (PPE) and Prophylaxis Meds (Tamiflu) good for 10 days for soldiers who would do the culling.
The Palace official also stressed that bird flu is transferred via respiratory routes and that properly cooked chicken meat and eggs remain safe to eat.
"As of this time, there has been no report of bird-to-human contamination in the Philippines," he added.
Palace assures erring enforcers to be properly investigated following death of Kian Lloyd de los Santos
"The President who continues to vigorously pursue the dismantling of the drug apparatus, ensures that erring enforcers will be properly investigated," Abella said.
According to Abella, NCRPO Police Director Oscar D. Albayalde has expressed condolences to the bereaved family; ordered the relief and investigation of all involved, and assured the public that mistakes and illegal acts will not be tolerated.
"Let me be clear that the violent death of any Filipino is one death too many, especially that of Kian Lloyd de los Santos," he said.
"This deeply regrettable incident has triggered deep public sentiment, and challenges those in law enforcement to be wary of the reckless exercise of power and authority," he added.
Abella then urged the public's participation in nation building, adding that the incident challenges the nation to be more vigilant.
DSWD OIC named
The Palace meanwhile announced the designation of Mr. Emmanuel A. Leyco as the Officer-in-Charge of the Department of Social Welfare and Development (DSWD) effective immediately.
"Mr. Leyco is not new to the DSWD. He is currently the Undersecretary for Finance and Administration. We wish him all the best," Abella said.
As this developed, Spokesman Abella also announced that the Office of the President has received the resignation letters of Ret. Col. Neil Anthony L. Estrella, Director III, Bureau of Customs; and Mr. Milo D. Maestrecampo, Import Assessment Services Director, Bureau of Customs.
PH first gold in 29th SEA Games
Abella meantime congratulated Filipino athletes in their strong start in the ongoing Southeast Asian Games.
"We congratulate Mary Joy Tabal for giving the Philippines its first gold medal with her performance in the women's marathon at the 2017 Southeast Asian Games in Kuala Lumpur, Malaysia," Abella said.
"Congratulations to our athletes and good luck to the rest of the PH team. The whole nation is solidly behind you," Abella said.
The Philippines now has one gold medal, one silver medal, and two bronze medals. ###PND