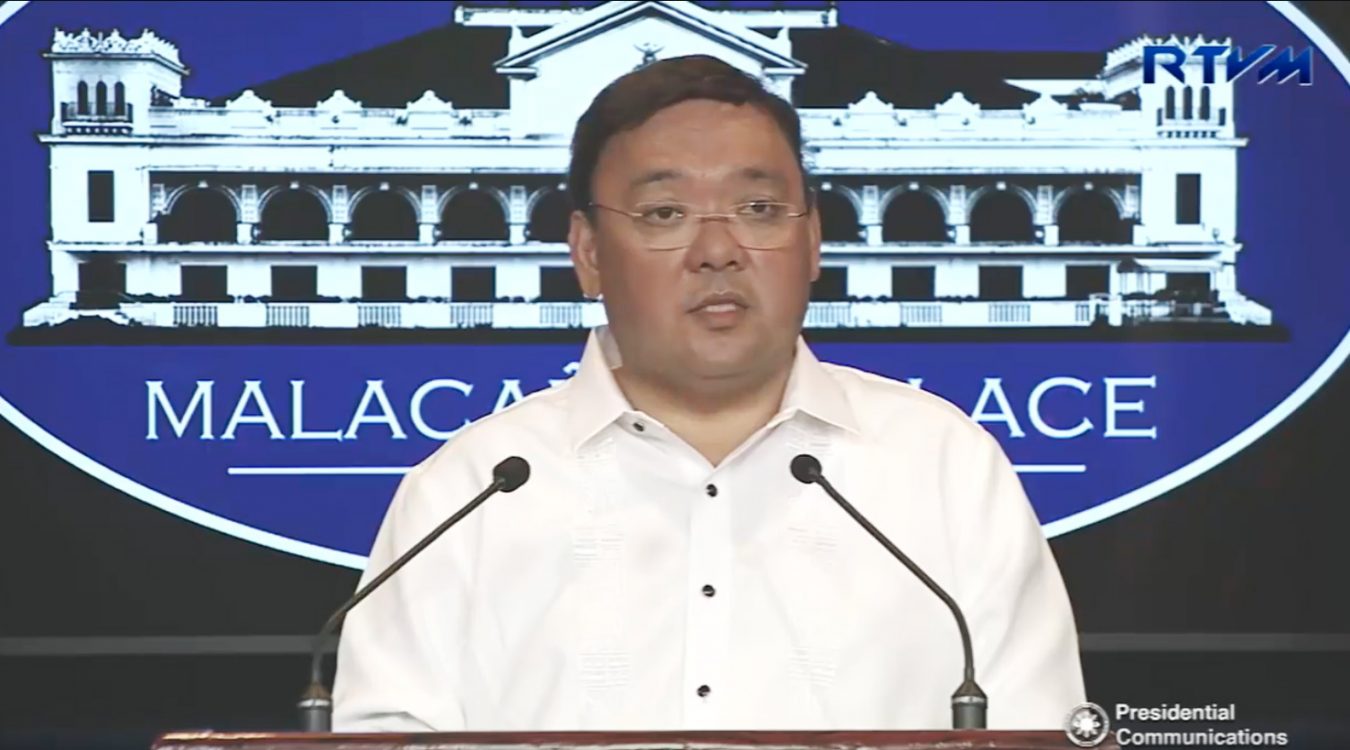 Presidential Spokesperson Harry Roque Jr. on Monday, February 12, announced the second bilateral consultation mechanism (BCM) meeting to be held tomorrow in Manila.
Department of Foreign Affairs (DFA) Undersecretary for Policy Enrique Manalo will lead the Philippine delegation while the Chinese delegation will be led by Vice Foreign Minister Kong Xuanyou.
"(C)ontentious issues concerning the South China Sea are discussed in what is known as the bilateral consultation mechanism (BCM) on the South China Sea," Secretary Roque said in a press briefing in Malacañang.
The BCM on the South China Sea, held once every six months, was established based on the joint statement issued after President Duterte's state visit to China in October 2017.
The purpose of the BCM, according to Secretary Roque, is to discuss issues of concern to either side and cooperation in the South China Sea, and identify mutually acceptable approaches towards addressing these issues.
"It is a matter of informing that public that a mechanism has been in existence, and in response to claims that we are not doing anything. We are doing what the government has deemed best to be done," Roque underscored.
These ongoing talks demonstrated that the Philippines is not being soft with China, according to the Palace Spokesperson. He confirmed that the government has protested not only the building of the artificial islands but also the alleged militarization of the islands.
"The Philippine government has consistently filed protests, and even during the term of President Duterte, we have filed protests," Roque claimed.
'Total ban on OFW deployment in Kuwait'
In the same press briefing, Secretary Roque announced the total ban on Filipino workers' deployment to Kuwait.
Roque said that Kuwait, under international law, has a legal obligation to provide legal redress for Filipino victims of "horrendous" crimes in Kuwait.
"(I)f Kuwait fails in this regard, it will incur international responsibility for an internationally wrongful act," Roque said.
"As to the need for justice, we will hold Kuwait responsible under the concept of state responsibility," he added.
In a related development, the Palace spokesperson gladly announced that around 400 repatriated Filipinos from Kuwait arrived in Manila this morning.
"They belong to the first batch of Filipinos who have been allowed to leave after applying for amnesty in Kuwait. They include kababayans who have overstayed or escaped from their employers," Roque said.
The Philippine missions in the Middle East, Roque confirmed, have been instructed by the administration to find alternative employment for Filipino workers who opted for voluntary repatriation from Kuwait.
"We're particularly keen on finding alternative employment in countries such as Oman and Bahrain, both of which are signatories to the relevant ILO (International Labour Organization) conventions that protect migrant workers," Roque said.
The government, he added, is also considering China as an alternative destination.
"I think the Labor Secretary is finalizing the mechanism by which we can deploy workers to China as an alternative destination. So that's being worked out, and hopefully, there will be bilateral agreements soon," Roque assured. ### PCO-Content