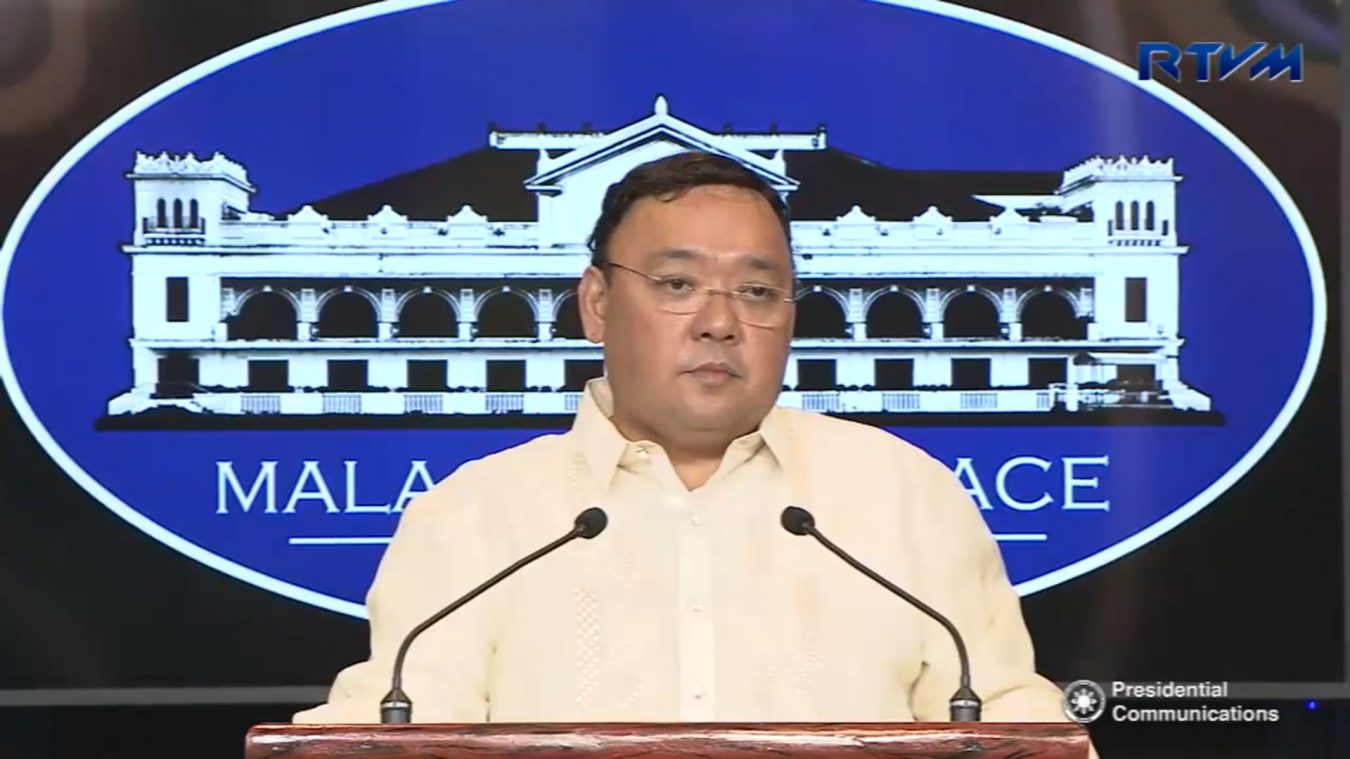 Presidential Spokesperson Harry Roque Jr. on Thursday, February 8, said that street protests were part of a full exercise of the citizens' right to self-expression.
This is in response to a planned student rally on February 23.
"Our position on the right of peaceful assembly and street protest has not wavered. Public displays of constructive criticism, including youth participation in the protest, are allowed as part of the full exercise of the citizens' right to express their grievances," the Palace spokesperson said in a Malacañang press briefing.
Secretary Roque, however, urged students not to skip classes and use the rally as an excuse to neglect their studies. Nonetheless, he assured, as a matter of standard operating procedure, that authorities will observe maximum tolerance and respect the right of the protesters to peaceful assembly.
In the same briefing, Roque warned the Communist Party of the Philippines (CPP) founder Jose Maria "Joma" Sison not to threaten the government.
Sison earlier remarked to have the New People's Army (NPA) kill one soldier a day to force the government to resume the peace talks.
"You don't threaten us, Joma Sison. We are the state, if we haven't eradicated you, it's because we opted not to eradicate you as Filipinos. But if you want war, we are ready to go to war," he said, adding that the armed forces are always ready for battle to protect the state.
Meanwhile, the Palace Spokesperson confirmed that China recognizes the country's sovereign rights over Philippine Rise, as reported in the media as having been mentioned by a Chinese spokesperson.
"In the first place, Philippine Rise is undisputed. It was awarded to us by the UN (United Nations) Commission on the Extended Continental Shelf. So that award is recognized even by China, it was never disputed by any state, whether be it official, unofficial. China has reiterated that it recognizes our sovereign rights," he added.
Roque also said that the government was very transparent in as far as disclosing research results in the area, disputing claims that the government lacks transparency.
"Alam mo mali po iyan na walang transparency. Kasi nga po wala namang research na walang kasamang Pilipino. So, hindi lang po tayo transparent, ni-require po natin sa guidelines na may kasamang Pilipino. I-distinguish po natin iyong mga kalaban sa pulitika na lahat ay ginagawang isyu at iyong katotohanan. Sa guidelines po ng inter-agency kinakailangang kasama ang Pilipino, kinakailangang sine-share ang resulta ang scientific study sa Pilipinas," Roque stressed.
"Iyong mga kasama na nag-research kasama po sila kumuha ng results. Iyong mga nakalap na data, meron din po silang kopya, sang-ayon po iyan sa opisyal na guidelines," he added.
'PH manufacturing top performing sector'
In the same press briefing, Roque gladly announced that the country's manufacturing sector continues to be one of the top performing sectors.
"Manufacturing has been experiencing high growth over the last 7 years, averaging greater than 7 percent. In 2017, it grew at an average of 8.6 percent," Roque said.
He reported the Board of Investments (BOI) recorded a 95 percent increase in approved investments in the manufacturing sector amounting to Php96-billion in 2017
Meanwhile, Roque expressed confidence that this will translate to higher employment rate.
"Because we have unprecedented locators, foreign investors who have registered, that have registered with the Board of Investments. And of course, in today's good news, we have also record figures as far as manufacturing output of the country is concerned," he said. He is also confident that the government's Build, Build, Build program will be able to generate more jobs. ### PCO-Content