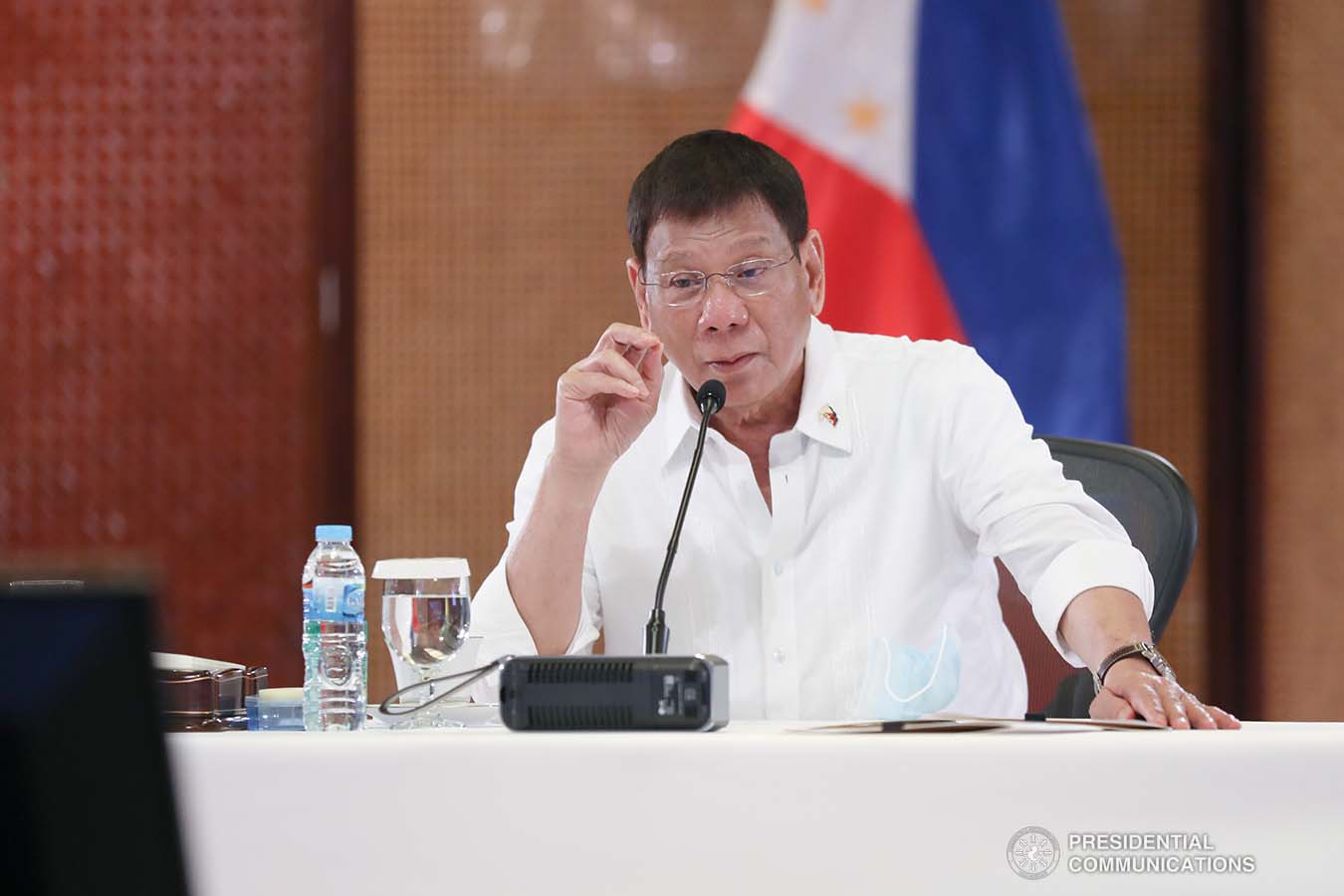 Government's contract with Pharmally Pharmaceutical Corp. for the purchase of medical equipment was aboveboard and there were no overpricing and ghost deliveries, President Rodrigo Duterte insisted during a public address aired Thursday.
"There was no overpricing which some senators are so desperately trying to establish. Ayun. Everything was delivered. There was no ghost deliveries as some senators are also implying," President Duterte said in his address.
"Wala naman talaga kayong makuha. Even if we continue to hear this case until kingdom come, I do not think that you will get anything there, except that you want to dance before the par of public opinion so that you will be noticed and maybe try to impress the voters in this coming election that you are an intellectual."
President Duterte also cited the testimony of Commission on Audit Chairman Michael Aguinaldo during a separate inquiry by the House of Representatives, which refuted the overpricing allegations of some senators.
The President has previously said that the government's purchase of face masks and face shields, which legislators have questioned for allegedly being expensive, was free of corruption.
He also asserted that his Cabinet members are "all clean" in response to charges of corruption leveled by the Senate, which is investigating contracts entered into by the government.
"I would be lying if I say there is no corruption. In some other offices now, agencies, department, there are. But I'm making you this guarantee, 'yong Cabinet members ko wala 'yan. Puro malinis 'yan," he said.
Senators have been investigating the alleged overpricing in the administration's purchase of medical supplies at the height of the coronavirus pandemic last year. PND