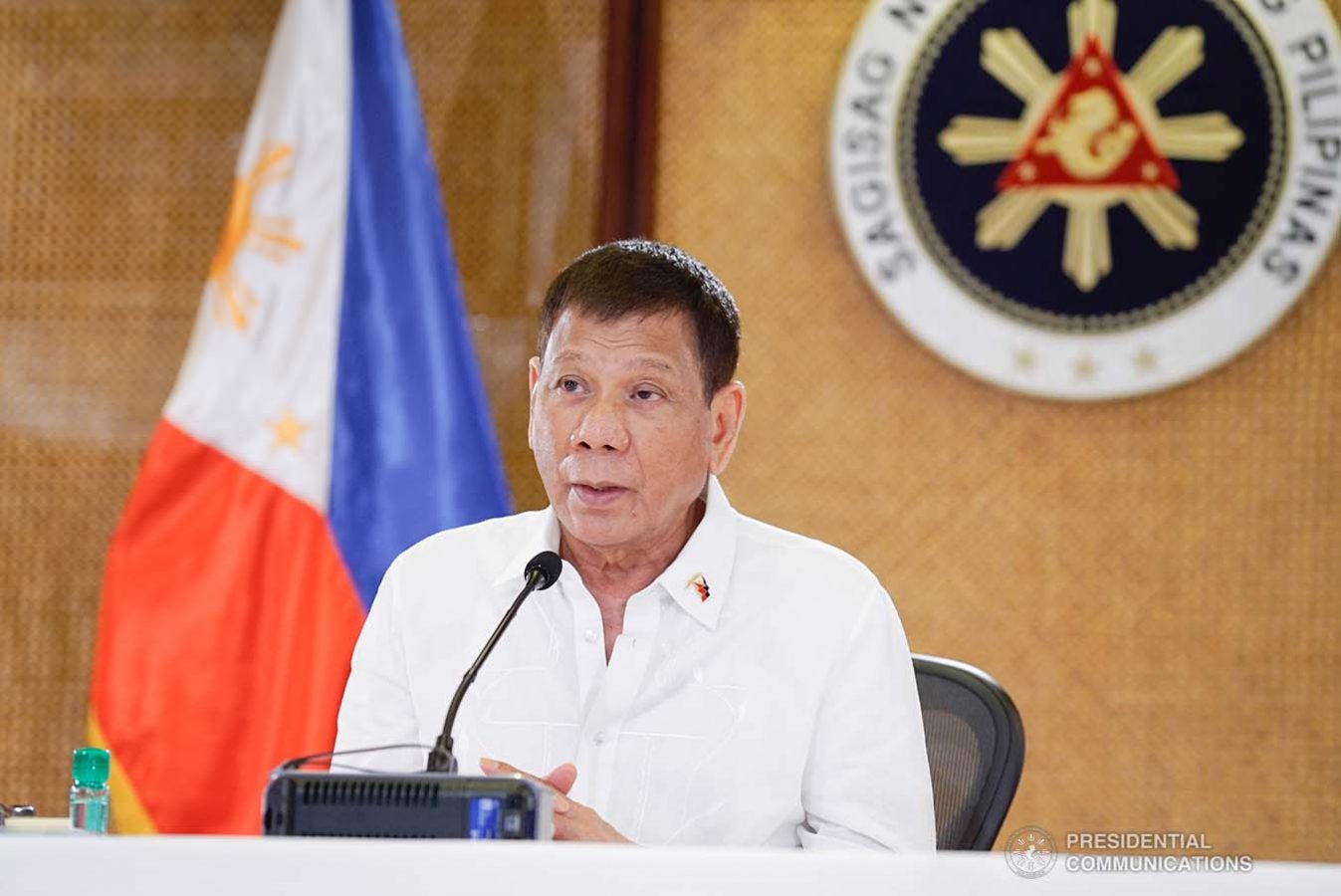 The government's distribution of cash aid to Filipinos affected by the enhanced community quarantine (ECQ) in Metro Manila is almost complete after disbursing more than P11 billion worth of assistance, an official said Tuesday.
In his report to President Rodrigo Roa Duterte during a meeting on government's coronavirus disease (COVID-19) interventions, Interior and Local Government Secretary Eduardo Año said 12 LGUs have completed distributing financial aid to citizens whose livelihoods were affected by ECQ in Metro Manila.
To date, Secretary Año said more than 11,000 individuals in the National Capital Region have benefited from the government's latest social protection program that seeks to mitigate the economic impact of the COVID-19 pandemic.
The Interior and Local Government chief said this amount covers 97.92 percent of the government's target beneficiaries in Metro Manila.
In the province of Laguna, the government distributed P2.2 billion or 81.64 percent of the P2.7 billion total allocation.
In Bataan, another jurisdiction affected by the restriction, P226.05 million or 32.37 percent was disbursed out of the P698.2 million total allocation.
Under the cash assistance program, each individual from a low-income family may receive P1,000 with a maximum of P4,000 per family to tide over daily expenses during the enhanced lockdown period.
In areas placed under ECQ, only establishments and businesses providing essential goods and services were allowed to operate, while those that fall under non-essential categories were mandated to temporarily close shop to decrease chances of COVID-19 infections and consequently expand the country's healthcare system capacity.
Meanwhile, the Department of Health (DOH) has disbursed 14.3 billion for healthcare workers' benefits including active hazard duty pay, special risk allowance (SRA), accommodation, meals and transportation, as well as life insurance, according to Health Secretary Francisco Duque III who also made a presentation during the meeting.
In addition, Secretary Duque noted that the DOH also provided sickness and death benefits and compensation for health workers who contracted COVID-19 in the line of duty.
Workers with mild to moderate conditions would receive P15,000; those with severe and critical conditions would receive P100,000; while the families of those who succumb to the disease would receive P1 million.
In his report to the President, Duque said the DOH has distributed additional P311.79 million SRA and will be releasing P888.11 million for third and fourth batches.
As of August 2021, the department has disbursed a total of P570.2 million worth of benefits, covering at least 24,000 healthcare workers across the country, he said.
The health chief also assured medical workers and frontliners that the government continues to heed their calls for additional benefits to compensate for the health risks posed by constant exposure to the coronavirus.
"Patuloy ang pamahalaan sa pagtugon ng mga panawagan ng atin pong mga healthcare workers upang makatanggap pa ng benepisyo," he said.
Likewise, President Duterte said he would give as much financial aid that healthcare workers want as soon as government comes up with sufficient funds.
President Duterte, however, appealed for patience considering the unprecedented economic challenges that the country is facing as a result of the pandemic.
"Alam mo sa totoo lang, kung may pera lang 'to, hindi namin pigilan, ibigay namin lahat 'yan. Tutal, anuhin namin 'yang pera sa kamay namin? Kaya give us time to adjust to the finances because ang the fluctuation of events hindi natin malaman. Sino ba mag akala may pandemya?" he said.
"Tama 'yang ano, kaunting pag-unawa kasi kung mayroon lang talaga, ibigay namin."
The DOH has recorded 18,012 new coronavirus infections on September 7, bringing the country's total cases to 2,121,308 with 1,928,173 recoveries and 34,498 deaths. PND