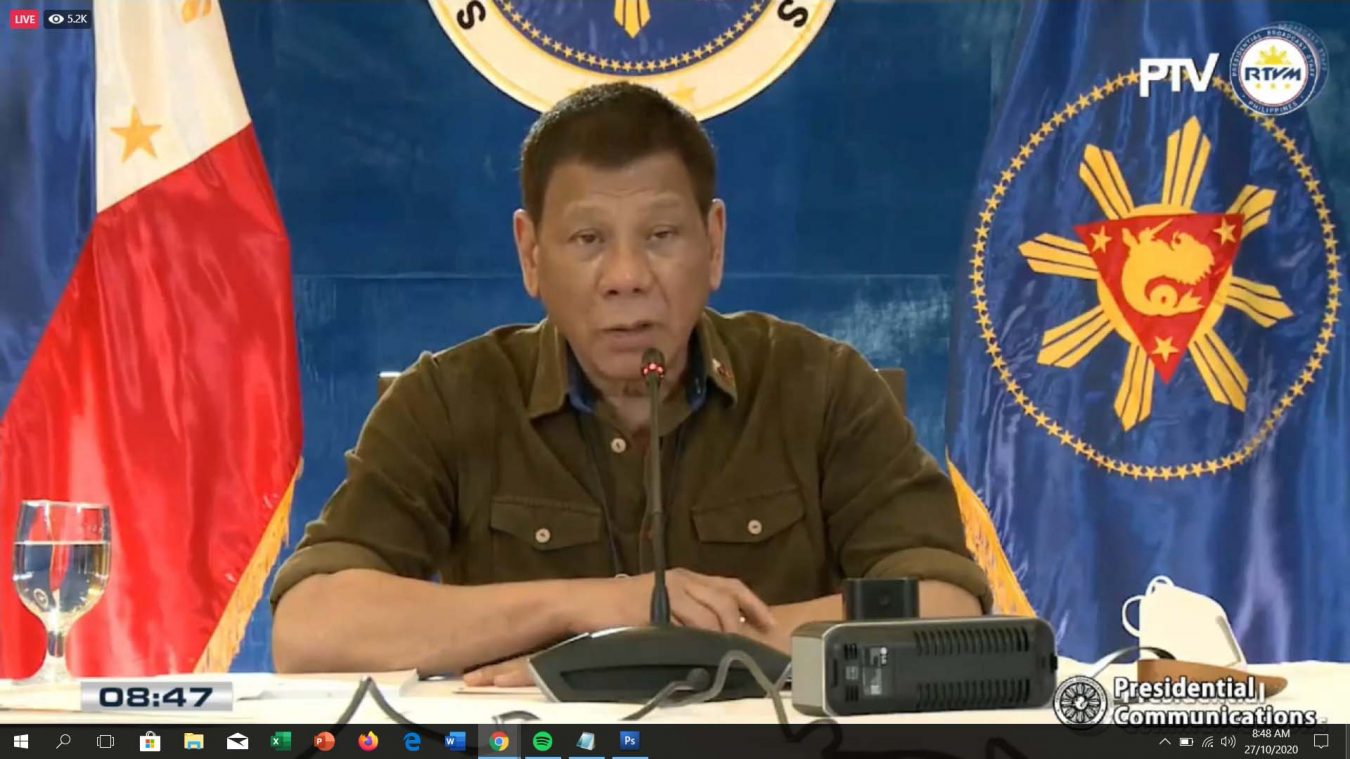 President Rodrigo Roa Duterte on Tuesday, October 27, urged Congress to fast-track legislation for the creation of a new agency that will cater to the welfare of the overseas Filipino workers (OFWs).
Putting up a department that will address the needs of OFWs was one of President Duterte's campaign pledges in 2016 election.
"So I proposed in the coming months and I hope to come up with a Department of Overseas Workers," he said during a taped televised talk to the nation.
"I will also create another agency and that is the maritime, the seafarers, kasi sinabi ko sa kanila iba-iba 'yung treatment ko doon because of the so many international laws involved dito," he added.
The new agencies will address the persistent woes encountered by OFWs and seafarers whenever they work overseas such as difficulty in securing needed documents and general welfare.
Currently, the Department of Labor and Employment (DOLE) has so much burden to focus on OFWs, the President said.
"Kasi kalaki ng Department of Labor, isa lang 'yan dito, isang department lang 'yan. So this time, one department, ah one section sa Department of Labor. Dito gawaing isang departamento. Pati itong sa maritime, sa mga seafarers, I might consider an additional agency under this proposal. Overseas kasi eh," President Duterte said.
The new arrangement might not be perfect at first but things can be improved along the way, the President said.
"So iyan ang ano ko sa mga kababayan ko na naghihirap sa labas, that there will be a more thorough review sa policies for your protection and that somebody should look after you," he said.
Last year, Sen. Christopher Lawrence "Bong" Go filed Senate Bill 202, or the Department of Overseas Filipinos Act of 2019 in support of President Duterte's advocacy. PND