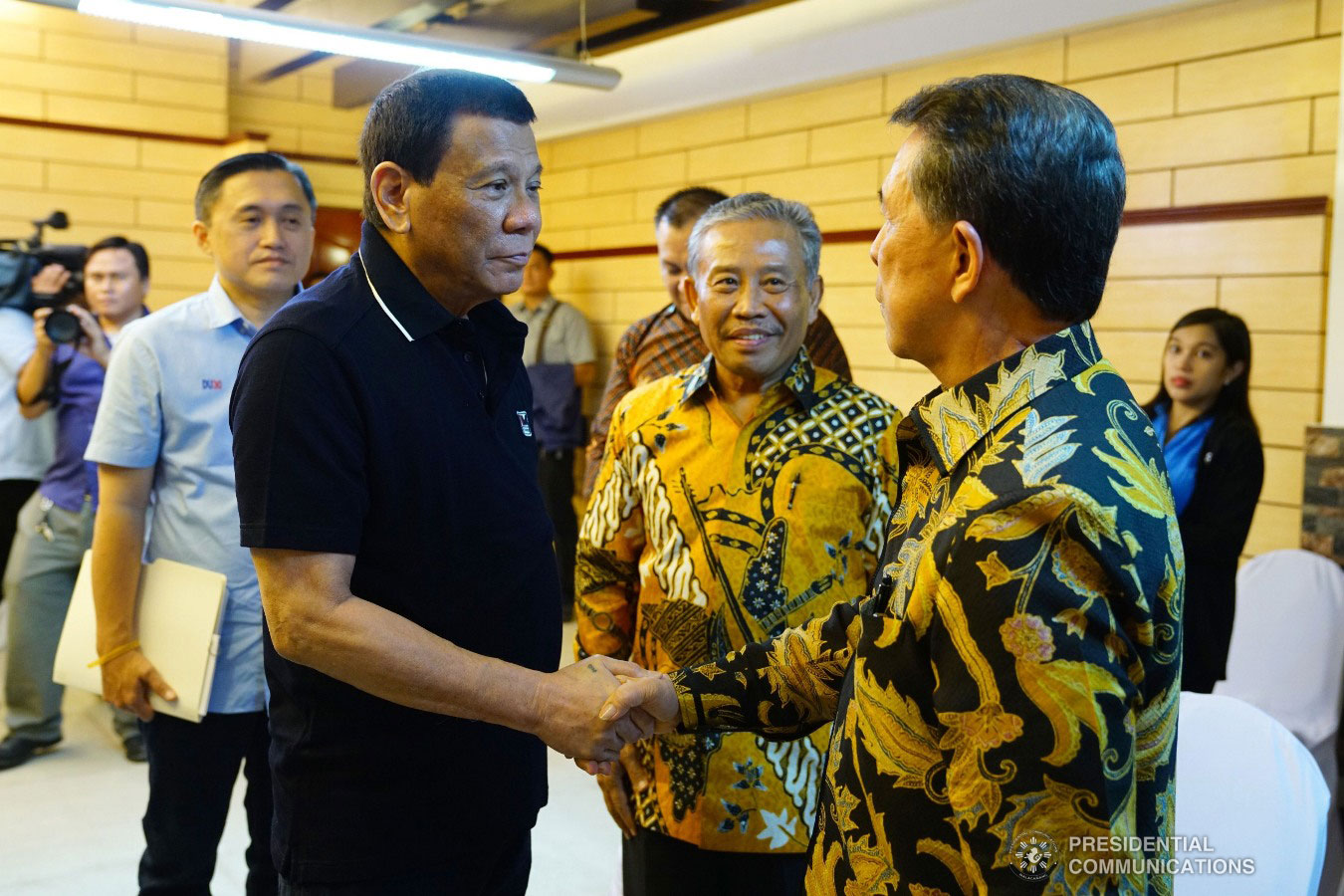 DAVAO CITY — Ambassador of the Republic of Indonesia to the Philippines Dr. Sinyo Harry Sarundajang paid a courtesy call on President Rodrigo Duterte on Wednesday, August 22, at the Matina Enclaves, Davao City.
The Chief Executive conveyed the Philippines' commitment to strengthen bilateral relations with Indonesia further, noting that Indonesia is a "good friend and neighbor" to the Philippines. Furthermore, President Duterte vowed the cooperation of the Philippine government's security forces to jointly enhance the security measures of both countries.
President Duterte also expressed interest in partnering with the Indonesian government to improve the health and education situation in the country.
On the other hand, Ambassador Dr. Sinyo Harry Sarundajang expressed his gratitude to President Duterte for extending his warm welcome. During the meeting, the Indonesian Ambassador conveyed the Indonesian government's intent to build schools and hospitals in the Philippines.
The Indonesian Ambassador also commended President Duterte for his efforts in achieving lasting peace in the country, particularly in Mindanao. The Indonesian government also intends to extend assistance in developing Mindanao and in the rehabilitation of Marawi City.
Throughout the meeting, Ambassador Dr. Sinyo Harry Sarundajang was accompanied by his secretary Freddy Lengkong and Indonesian Consul General Berlian Napitupulu.
On the Philippine side, present were Presidential Adviser on the Peace Process Jesus Dureza, National Security Adviser Hermogenes Esperon Jr.; Department of Foreign Affairs (DFA) Undersecretary Ernesto Abella; DFA Assistant Secretary Robert Ferrer; Department of National Defense Undersecretary Cardozo Luna; and Department of Transportation Assistant Secretary Fernando Perez.
Following Indonesian Ambassador Dr. Sinyo Harry Sarundajang's courtesy call, President Duterte received Dante Ang, who turned over the book by Ruchir Sharma titled "The Rise and Fall of Nations: Forces of Change in the Post-Crisis World." PND
###