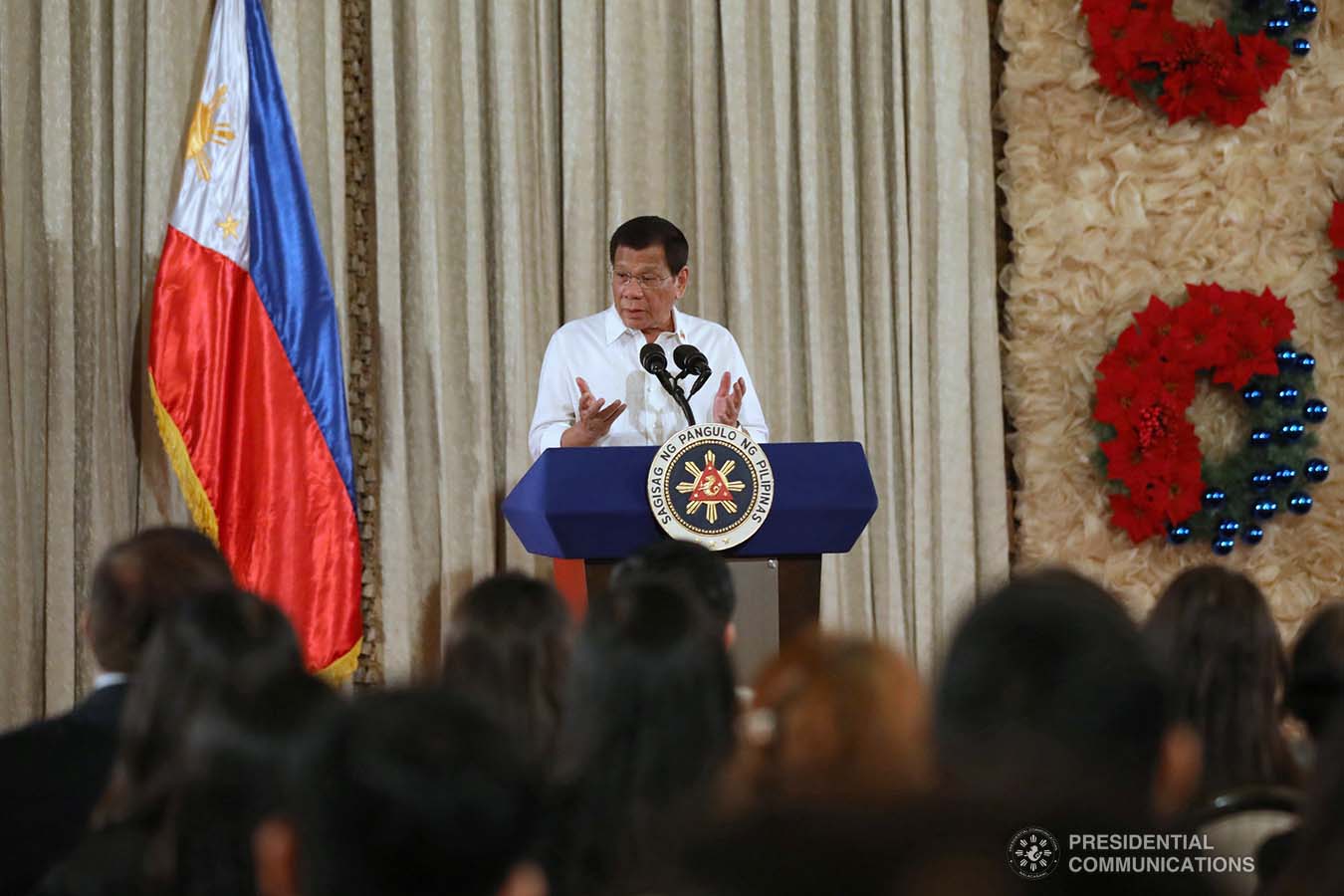 President Rodrigo Roa Duterte made a renewed commitment Thursday to fight social problems that threaten the welfare and well-being of Filipino children as the government recognized child-friendly communities.
In a speech during the conferment rites for the 2018 Presidential Award for Child-Friendly Municipalities and Cities (PACFMC) held in Malacanang, President Duterte expressed optimism that the event will encourage all stakeholders to strengthen their ties and build new alliances in creating a safe, empowering, and child-friendly environment where children can fully enjoy their rights.
"I therefore assure you that this administration remains relentless in its war against illegal drugs, criminality, corruption, terrorism, and environmental degradation. We will continue to persevere in this aspiration because we are committed in fostering a better and brighter future for the Filipino children," the President said.
"Let us all remain united in attaining sustainable peace and development that will last beyond this lifetime. With your help, I am confident that we can secure these gains for the younger generations to enjoy."
The President thanked the LGUs for their contributions in achieving shared hopes for the benefit of the Filipino children. "May this recognition inspire you to surpass your achievements even as we overcome the challenges we face as a nation."
The Council for the Welfare of Children (CWC) is the lead agency for the PACFMC by virtue of Executive Order No. 184 issued in 1999. The presidential award is aimed at recognizing LGUs for their role in promoting children's rights to survival, development, protection, and participation, as well as ensuring child-friendly governance.
It encourages LGUs at all levels to prioritize and address issues affecting the full realization of the rights of the children in support of the Convention of the Rights of the Child (CRC) by monitoring, evaluating, and documenting the implementation of programs concerning children.
The award has five categories—First to Third class Municipality, Fourth to Sixth class Municipality, Component City, Independent Component City, and Highly Urbanized City. For each of the categories, the winners received a Presidential trophy and a cash prize.
National winners include Cagayan de Oro City (Northern Mindanao Region), Highly Urbanized City category; Naga City (Bicol Region), Independent Component City category; Tagaytay City, Component City category; Carmona, Cavite, First to Third class Municipality category; and Santo Tomas, La Union (Ilocos Region), Fourth to Sixth class Municipality.
Other officials present were Social Welfare and Development Sec. Rolando Bautista, Sen. Christopher Lawrence "Bong" Go, and Council for the Welfare of Children Executive Director Mary Mitzi Cajayon-Uy. PND