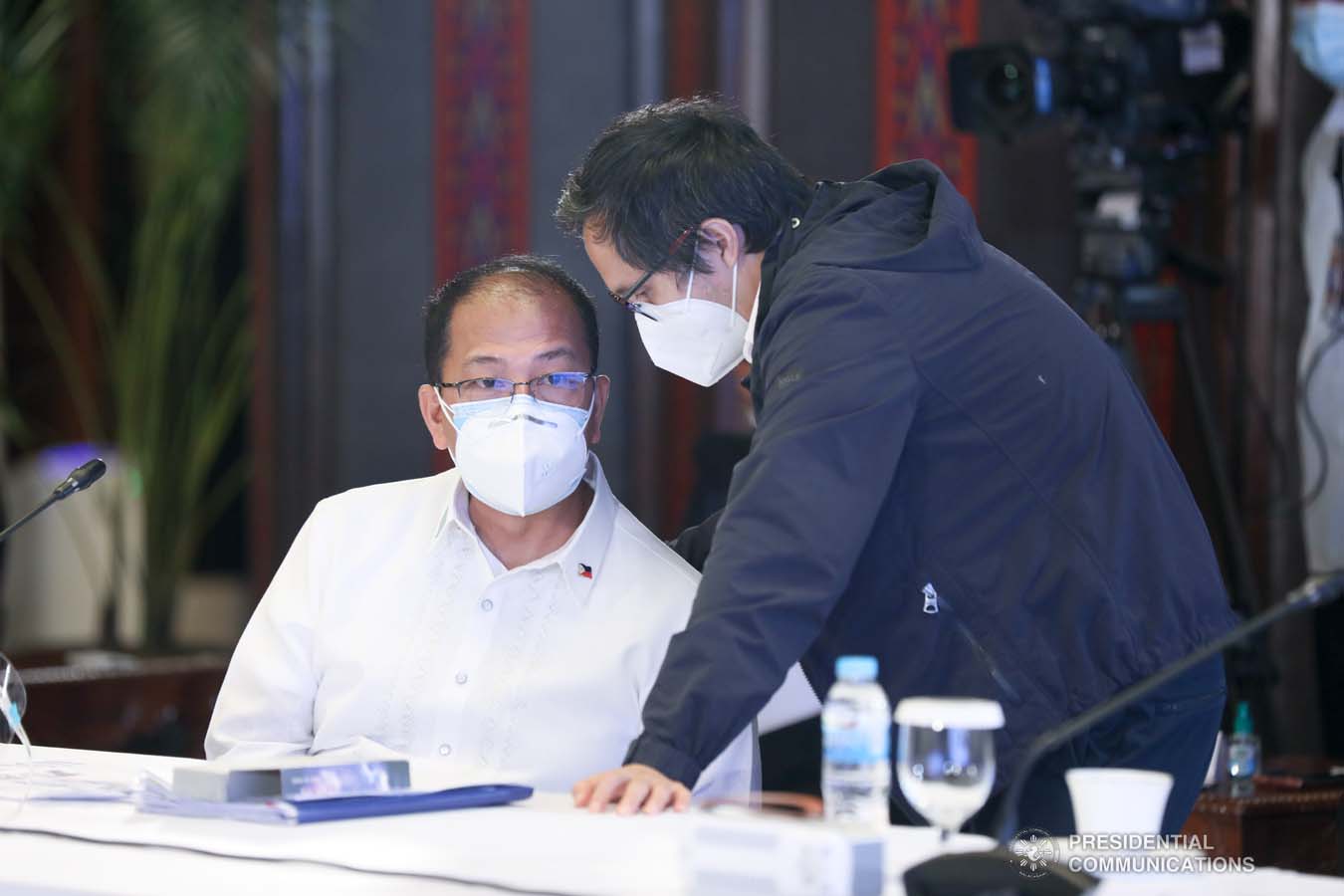 The Department of Finance (DOF) has started negotiating with multilateral financing institutions for the procurement of additional COVID-19 vaccine doses next year, the country's vaccine czar on Monday.
In his report to President Rodrigo Roa Duterte during a meeting on government's COVID-19 interventions, Secretary Carlito Galvez Jr. said the DOF initiated discussions for P45 billion multilateral funding for the purchase of more coronavirus jabs to inoculate the entire Philippine population.
He said the government is finalizing the multilateral loan arrangements with the Asian Development Bank (ADB), Asian Infrastructure Investment Bank (AIIB), and World Bank.
Negotiations with four to five vaccine manufacturers are also ongoing for a non-binding terms sheet for the supply of 90 million vaccine doses early next year, according to Galvez.
Galvez, who is also the National Task Force Against COVID-19 chief implementer, said the government expects the delivery of at least 140 to 160 million doses of COVID-19 vaccines by the end of December.
In the first quarter of 2022, the total delivery will include the 8 million doses of AztraZeneca jab procured by the private sector and 6 million doses of Johnson & Johnson bough by the government.
Galvez said the government will sign a contract with Johnson & Johnson this week for additional 6 million doses to augment the government's vaccination initiatives in January.
The Duterte administration's top priority is to administer 100 vaccine doses before the end of the year, and the entire target population before the 2022 national election, according to the vaccine czar.
Meanwhile, noting his administration's aggressive inoculation drive, President Duterte expressed optimism for wider immunization of the general population particularly children aged 12 to 17 years old.
The chief executive said that pediatric vaccination is set to begin on October 15 this year in key pilot cities.
Noting steady vaccine supplies, the President said the majority of the population may be fully vaccinated before Christmas, but it will require strong public cooperation.
"For the last quarter, we are confident that we can fully vaccinate more than a majority of our population before Christmas. I therefore, again, encourage our kababayans to have yourselves vaccinated," he said.
To ensure smooth vaccination across the country, the President called on local government units (LGUs) to do their part in putting necessary measures in place.
"I now call on all concerned agencies, LGUs, and other partners and stakeholders to work together to make sure that our vaccination program proceeds as quickly and as problem-free as possible," he said. PND