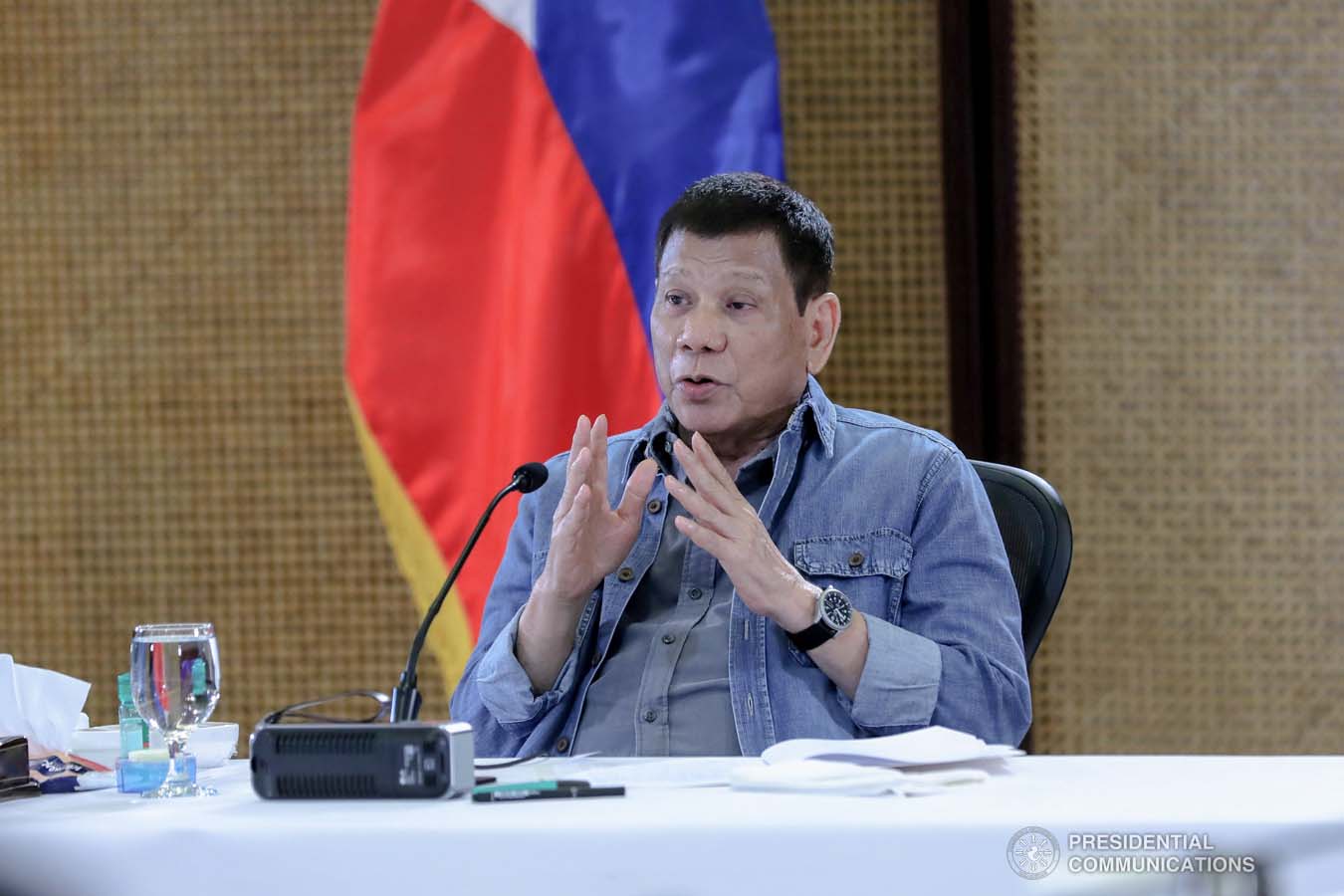 The Duterte government built more than one million housing units from January 2016 to June 2021, with the majority of the shelters intended for the country's low-income families, the secretary of the Department of Human Settlements and Urban Development (DHSUD) said on Thursday.
In his report to President Rodrigo Roa Duterte, Human Settlements and Urban Development Secretary Eduardo Del Rosario said his department has so far constructed 1,076,277 housing units produced and financed from 2016 to June 2021.
"Ang target po ng department to be accomplished until 2022 is 1.2 million. Kaya po ang ating accomplishment ngayon is 84 percent and with this 84 percent, 1.07 million, 96 percent of housing units are socialized," Del Rosario told the President.
Socialized housing is the cheapest with a price ceiling P580,000, while the low-cost or economic housing has a ceiling of P1.7 million, according to Del Rosario.
"Ito po 'yung mga bahay na binibili nung mga sabi natin na low-income families and the poorest of the poor. And we are 12 percent higher than the previous administration," he said.
The department still has six months to build more houses this year, plus a year in 2022, Del Rosario said, expressing optimism that DHSUD can accomplish more than 100 percent of its target next year.
Del Rosario also made comparisons of the previous administrations' data from 1975 to 2021, through available record since the government started compiling housing data in 1975.
According to Del Rosario, during the Marcos' years, the annual average is 13,576 units; president Corazon Aquino, 59,948; president Fidel Ramos,147,000; president Joseph Estrada, 108,000; president Gloria Macapagal-Arroyo, 96,000; and president Benigno Aquino III, 174,000.
During President Duterte's term, the yearly average is 195,687 units, Del Rosario said.
He also reported the accomplishments of DHSUD's attached agencies. For the National Housing Authority (NHA), he said the agency was able to provide 336,493 housing assistance and resettlement nationwide.
This is composed of informal settler families, 63,366 units; assistance to those affected by the calamities, 139,303; housing for government employees, 8,419; settlements upgrade, 8,924; and assistance provided under the Emergency Housing Assistance Program of NHA, 115,649 families.
Also, the Social Housing Finance Corp., through its Community Mortgage Program, has assisted 104,334 informal settler families nationwide from 2016 to June 2021.
Under this community-based modality, homeowners from different barangays nationwide organized themselves into homeowner associations to purchase lots and build homes through loans from the Social Housing Finance Corp.
The DHSUD became the newest department in the government bureaucracy after the President signed Republic Act 11201 creating the Department of Human Settlements on February 14, 2019.
The government's National Shelter Program has three major components: regulations, finance, and production.
Different agencies tasked to undertake these components include DHSUD for regulation, Pag-IBIG Fund or HDMF, National Home Mortgage Finance Corp., and Social Housing Finance Corp. for finance, and the NHA for shelter construction. PND