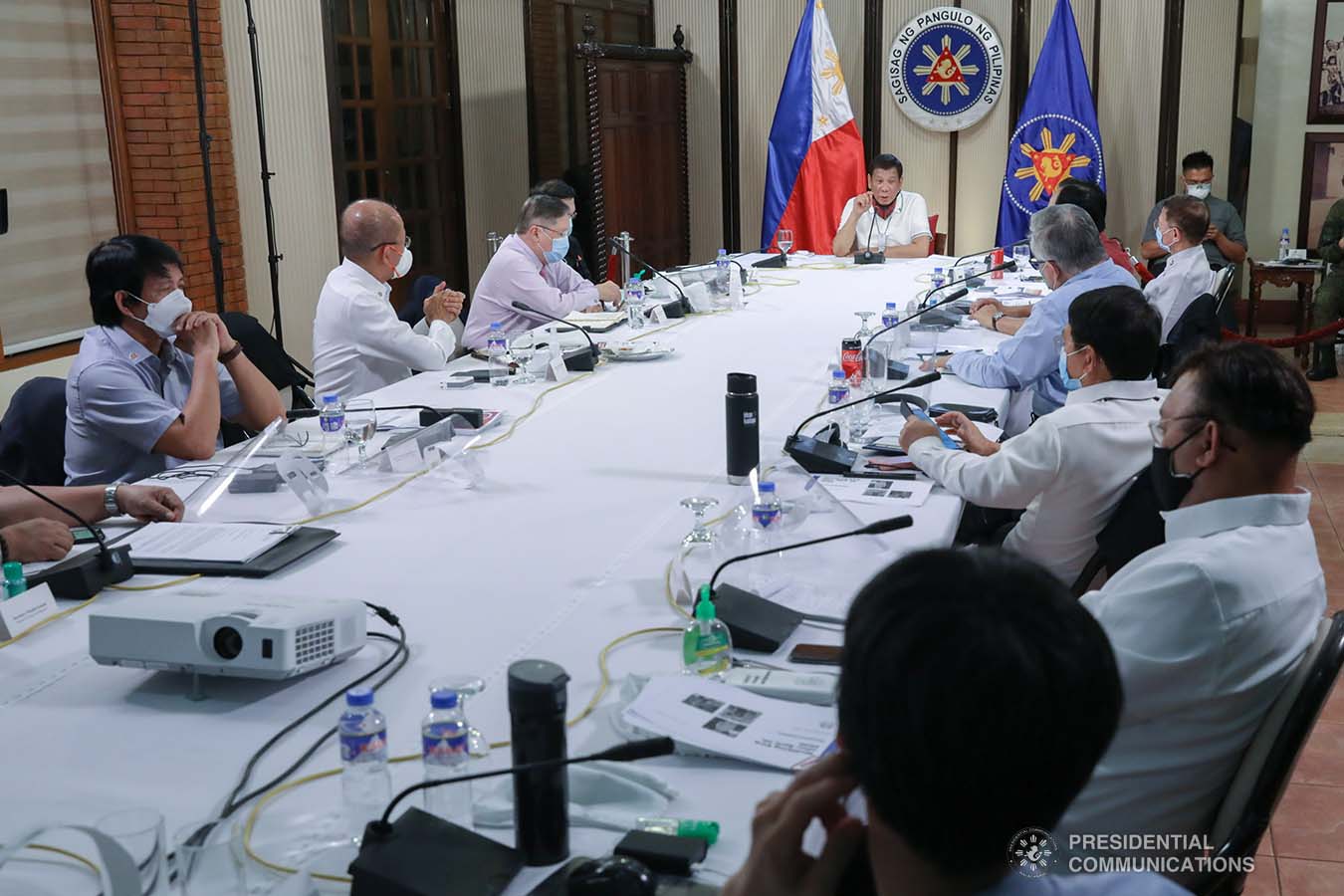 President Rodrigo Roa Duterte is now offering a P50-million reward to any Filipino who can produce a vaccine against the coronavirus disease 2019 (COVID-19) as scientists around the world race to come up with a vaccine.
President Duterte earlier announced a P10-million bounty to any Filipino who can produce a vaccine against COVID-19.
In his message to the nation aired Friday morning, the President even hinted at raising the reward money to P100 million.
"'Yung 10 million ko na sa ating mga scientists dito sa Pilipinas, 'yung mga doctor, mga ano natin — the bright Filipinos who are there working day and night trying to find out how to combat COVID, I'm raising the bounty to 50 million," he said.
"Fifty million ho ang ibigay ko sa grupo because it is a collegial thing, hindi naman sa isang tao, ah 50 million. Baka 'pag sa ligaya ko, another 50 million."
The President said the knowledge of Filipino scientists to produce a vaccine is at par with their western counterparts and it's just a matter of who comes up with a vaccine first.
He also vowed to provide funding to groups or individuals working to produce a vaccine.
"So kung kailangan nila ng additional funding, all they have to do, I'm announcing it is… Magsabi lang sila sa iyo (Secretary Duque) and I'd be glad to — kung hindi masyado malaki, I said ipit tayo sa pera, I will readily give it to them," he said.
 "I'd rather spend all of our money in connection with COVID: discovery, assistance, lahat. Kaya dito nakatutok tayo."
The Philippine Council for Health Research and Development (PCHRD), an attached agency of the Department of Science and Technology (DOST), conducts research for vaccine production.
PCHRD is one of the three sectoral councils of DOST, which coordinates and monitors research activities in the country.  PND