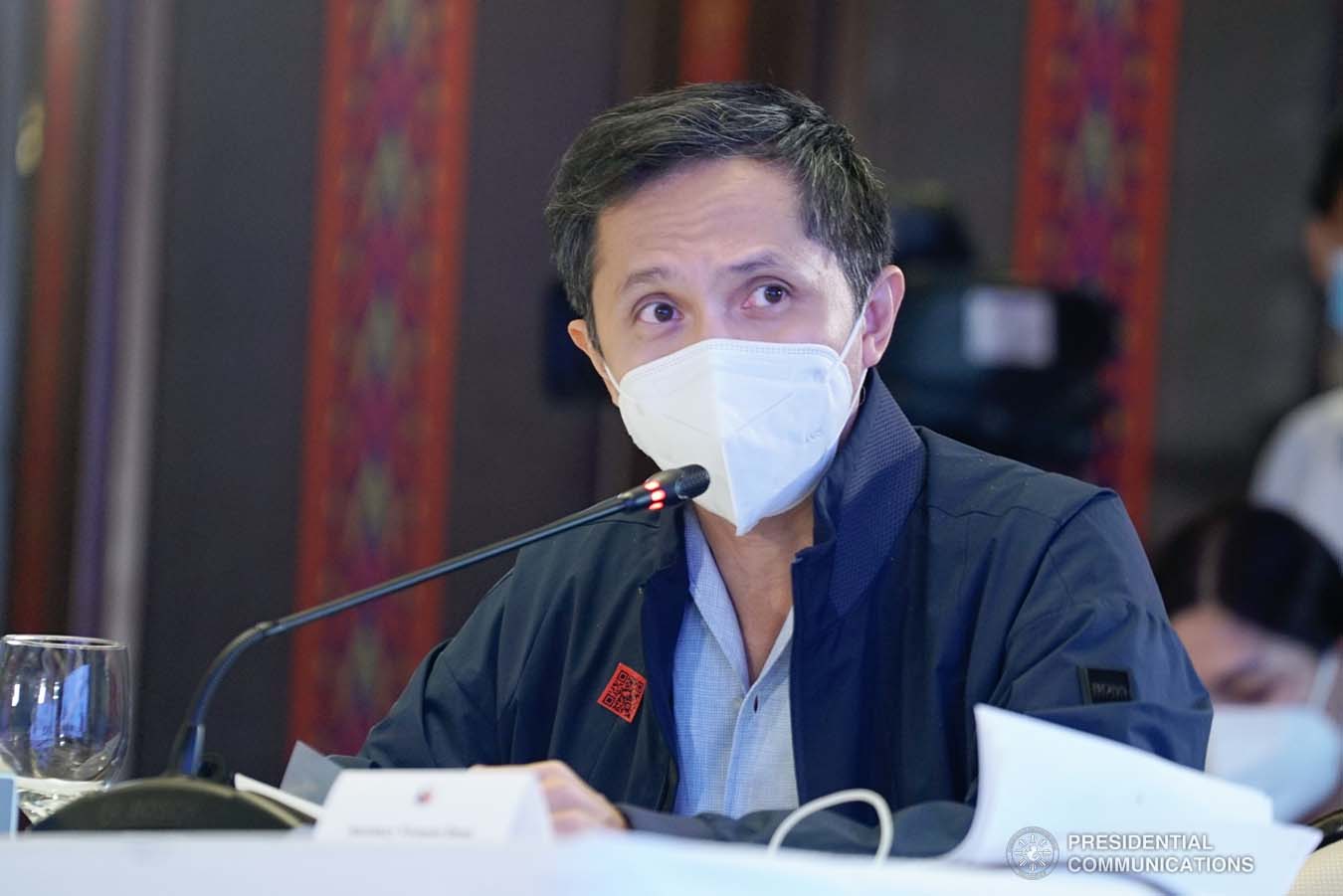 The Bases Conversion and Development Authority (BCDA) has collected P48 billion in the last five years, with the large portion of the income going to the Armed Forces of the Philippines (AFP), BCDA's president and chief executive officer said on Wednesday.
Reporting to President Rodrigo Roa Duterte the accomplishments of the BCDA, Vivencio Dizon said that the agency's P48-billion collection is the highest in any administration since its creation.
Out of the P48 billion, P34.2 billion went to the AFP, said Dizon, who is also the National Task Force Against COVID-19 deputy chief implementer and testing czar.
"This is by far the highest ever, even eclipsing, Mr. President, the contributions to the AFP from 1993 to 2010," he said during the President's regular Talk to the People on COVID-19.
"This by itself already represents 52 percent of the total contributions of the BCDA since its inception 27 years ago. Only in the five years of your administration."
Of the P34.2 billion, close to P10 billion went to the replication of affected military facilities of the Philippine Navy (PN), Philippine Army (PA), and Philippine Air Force (PAF), while the P24.3 billion was contributed to the AFP Modernization Fund, according to Dizon.
Dizon also reported the completion of the New Clark City's Phase 1. Among the newly constructed facilities include the Aquatics Center and Athletics Stadium built for the 30th Southeast Asian (SEA) Games in 2019.
The Athletics Stadium was a finalist for the World Stadium of the Year in 2019 and is also a finalist in the World Architectural Festival 2021, which will be held in Lisbon, Portugal, in December, Dizon said.
"I think, Mr. President, this is the first time that any structure made by any government has received such international recognition and accolades," he said.
The Philippines partnered with international entities such as Asian Development Bank (ADB), Japan International Cooperation Agency (JICA), Japan Overseas Infrastructure Network for Development, AECOM, Nippon KOEI of Japan, Surbana Jurong of Singapore, and Philkoei Japan Institute to complete the projects in the New Clark City.
Another facility is the newly opened Terminal 2 of the Clark International Airport, which boasts state-of-the-art facilities and world-class architectural design.
"Ang Clark International Airport po ang inyong magiging legacy para sa paggawa ng mga world-class airport facilities na hindi po nagawa ng mga nakaraang administrasyon," he said.
"Like the stadium, the Clark International Airport very recently was nominated as one of the best-designed airports in the world in the Prix Versailles World Airport Selection for 2021 in France."
BCDA partnered with Megawide GMR, Filinvest, Robinsons, JG Summit, PAGGS, and Changi Airport of Singapore to complete and operate Clark International Airport's Terminal 2.
The BCDA chief expressed his gratitude to President Duterte for his support to the agency's infrastructure projects under the Build, Build, Build Program.
Other BCDA achievements include the construction of the National Academy of Sports under the RA 11470, the planned relocation of national government agencies outside Metro Manila, and the isolation of 25,000 COVID-19 patients in New Clark City. PND