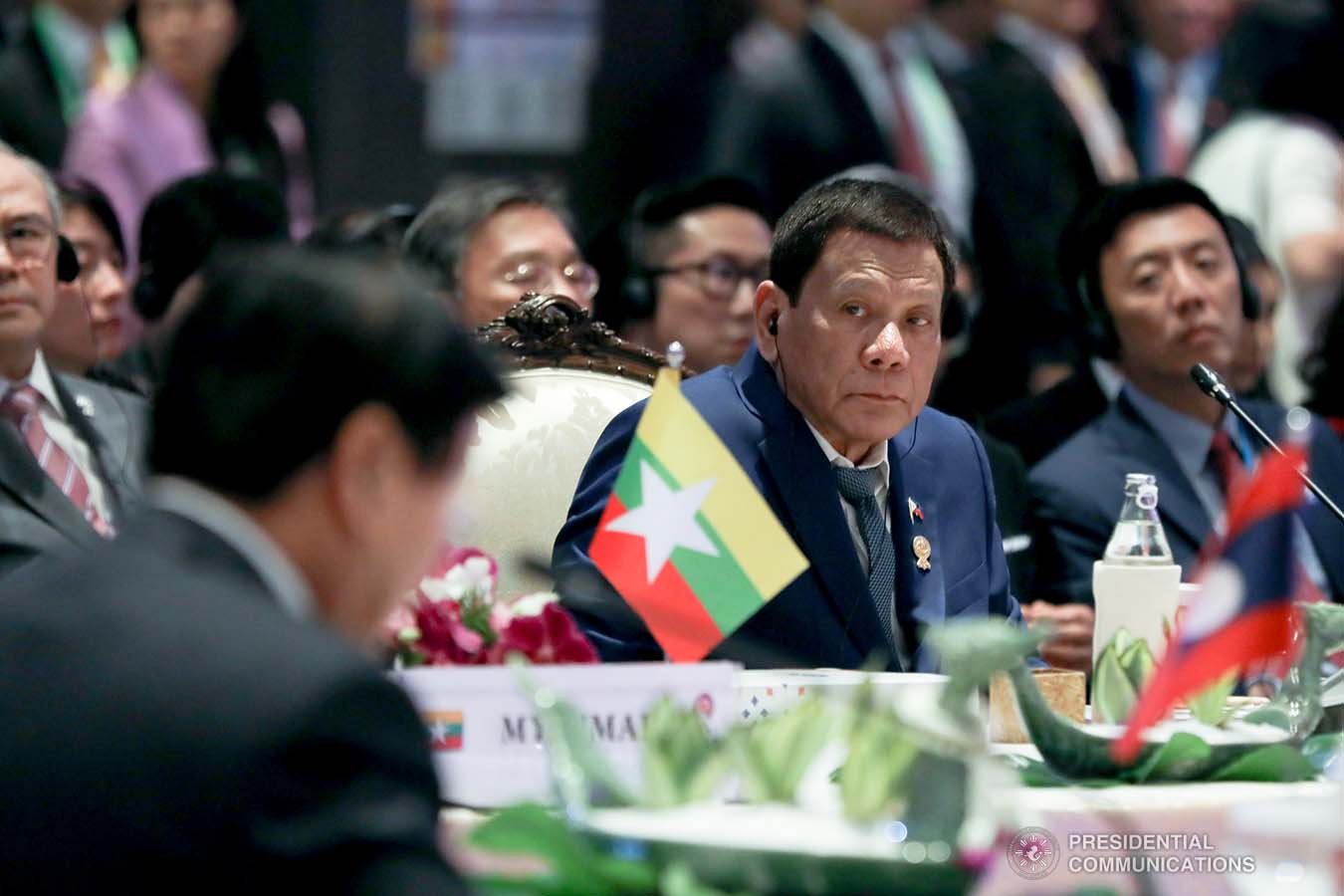 NONTHABURI, Thailand—President Rodrigo Roa Duterte called for strengthened economic integration between the members of the Association of Southeast Asian Nations (ASEAN) to counter protectionism and trade-related tensions, which pull down economic growth.
During the plenary session of the 35th ASEAN Summit, the President expressed alarm over protectionism and ongoing trade war between major economic powers that undermine the progress of the ASEAN economies. The far-reaching consequences, he said, may adversely impact on food security in the developing world.
"We need an open and rules-based trading system to sustain growth. Thus, we should ensure the continued relevance and effectiveness of the World Trade Organization. And, ASEAN must accelerate deeper economic integration through concrete programs and projects, such as RCEP [Regional Comprehensive Economic Partnership]," he said.
Citing social stability and cohesion as preconditions for sustainable and inclusive development, he said the Philippines welcomes the ASEAN declarations and joint statements that aim to protect the ASEAN population especially the most vulnerable.
He also called for more measures that allow greater direct benefit to certain sectors of the population including the expansion of Mutual Recognition Agreements and the empowerment of women, migrant workers, and persons with disabilities.
The harmonization of standards on nurses and other healthcare professionals is also an important measure, he stressed.
President Duterte also called on ASEAN to ensure environmental sustainability and protect biodiversity in the region's pursuit for development. ASEAN should not sacrifice the environment and the region's rich biodiversity, particularly in the maritime domain, in its quest for progress.
The regional grouping should support economic sectors of high productivity and follow sustainable business practices, according to the President.
"We must work together to address the problem of marine debris. And we must build resilient and stronger communities to adapt to the effects of climate change." PND