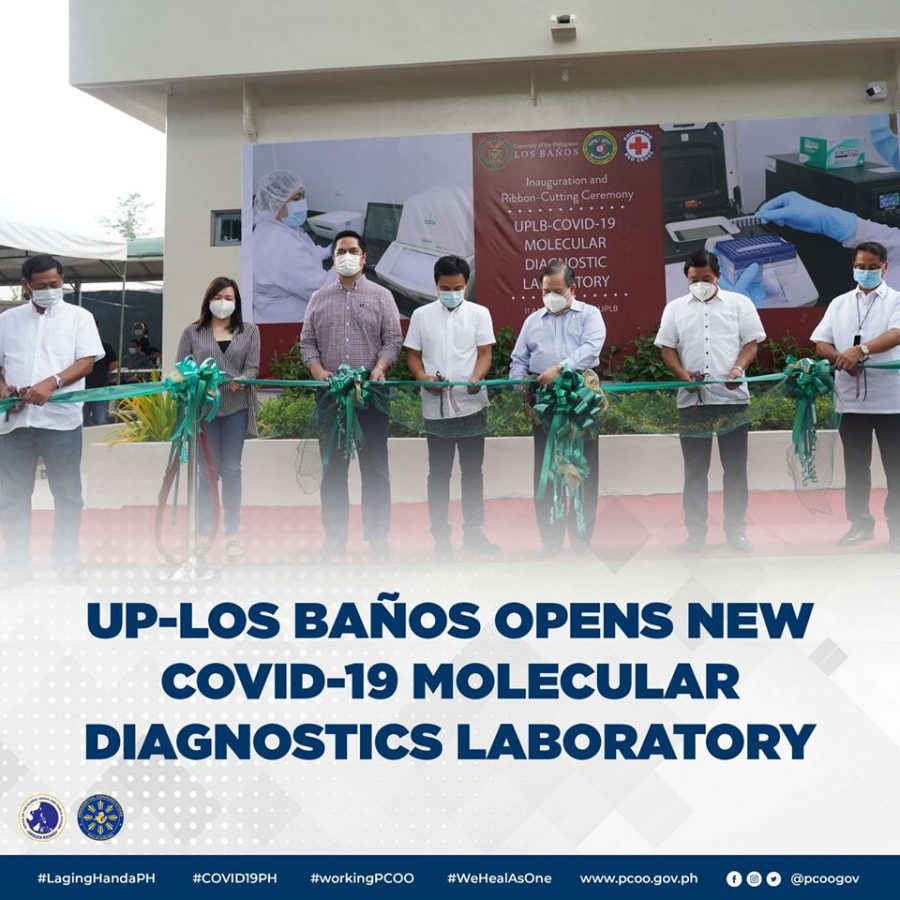 LOS BAÑOS, Laguna – After receiving its accreditation on June 29, the University of the Philippines Los Baños (UPLB) campus' new COVID-19 Molecular Diagnostic Laboratory (CMDL) is finally open for the coronavirus disease 2019 (COVID-19) Reverse Transcription-Polymerase Chain Reaction (RT-PCR) testing.
Authorized to operate for the rest of the year, CMDL will serve the areas of Laguna and neighboring provinces, together with other accredited laboratories nationwide.
Presidential Communications Operations Office (PCOO) Secretary Martin Andanar lauded the UPLB and the people behind the project, who are highly needed at this time.
"The laboratory we inaugurate today in Los Baños opens the doors for a technology for early detection, timely treatment, and improved chances of recovery against the dreaded disease," he said.
As the lead communications arm of the government, Secretary Andanar reiterated that PCOO will remain a partner in disseminating public information as support to the efforts of the medical and research teams that are currently working to curb the spread of the disease.
"We believe in you. We support you. We are one with you. From our desk at the central office to the far reaches of our national and international information network, we carry your crusade with pride, extensively disseminating your data and new discoveries, explaining and encouraging our people to heal as one," he said.
UP President Atty. Danilo Concepcion said that the university has always been at the forefront of offering its resources no matter the crisis the country is going through.
"The COVID-19 crisis is unlike anything we have experienced before. And with the possibility of the vaccine still several months away from being developed and made available for everyone, testing suspected COVID-19 patients, as well as isolating and providing the best facilities available here, remain important practices in mitigating the spread of COVID-19 in our country," he said.
"However, despite the challenges that COVID-19 bring, as in any crisis, Filipinos have always proven to rise to the occasion. We pull our resources together to respond and extend our help where it is needed the most," he added.
The said CMDL is a core project of the Task Force Laban ng Bayan Kontra Covid-19 in partnership with the Philippine Red Cross.
Chairman of the Blue Ribbon Committee and Philippine Red Cross (PRC) Senator Richard Gordon revealed that more COVID-19 laboratories will be inaugurated nationwide, including Cebu, Bacolod, Zamboanga, and Cagayan de Oro.
"We intend to really go all out," Senator Gordon said, noting that the PRC is the only Red Cross in the world that helped establish molecular laboratories in a country.
###