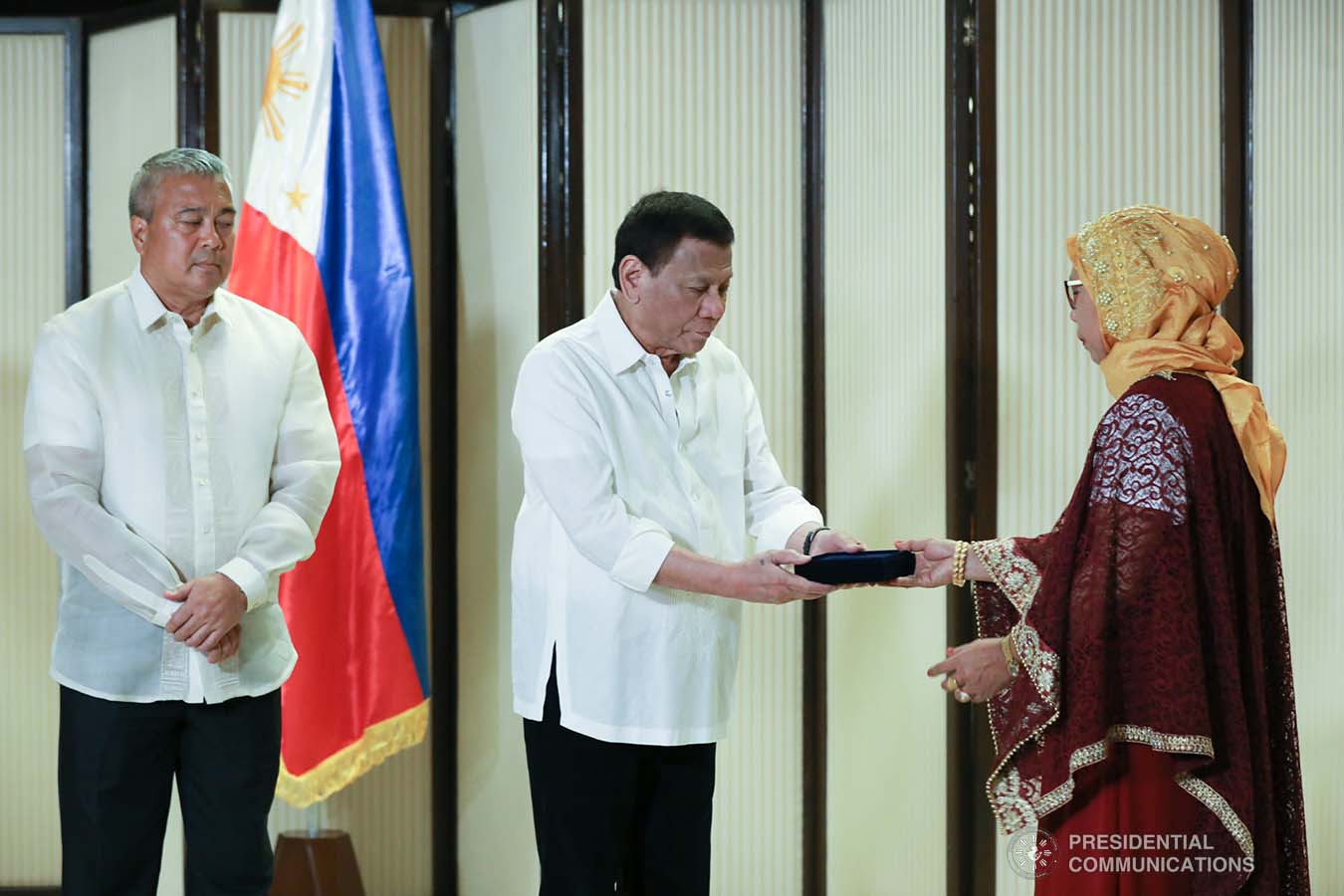 President Rodrigo Roa Duterte on Monday posthumously conferred the Order of Lapu-Lapu, Rank of Kalasag on eight soldiers killed while fighting the Abu Sayyaf Group (ASG) in Basilan and Sulu. Their families received the award.
Among those who received the Order of Lapu-Lapu were TSgt. Alberto P. Garde, SSgt. Jayson C. Sawit, SSgt. Aldam S. Baginda, SSgt. Kasir J. Riban, Cpl. Nelson Vidal, and Pfc. Jake A. Ameglio. They were killed on November 8, 2017 in a clash with the ASG in Sumisip, Basilan.
Pfc. Emie Pumicpic and Pfc. Benhar Ahajul were also conferred the award. They died while fighting the bandit group in Sulu on August 7, 2016.
The Order of Lapu-Lapu is given to persons in government or private sector who have rendered extraordinary service or have made exceptional contributions to the success of the President's campaign or advocacy.
The Kalasag medal is awarded to officials and personnel of the government and private individuals who lost their lives as a direct result of their participation in an activity pursuant to a campaign or advocacy of the President.
President Duterte vowed to support the families of the slain soldiers for their housing needs as well as for the education of their children. PND